So last week was madness. Week 1 of any half term is always the most exhausting. Half term is a lovely time in a teacher's life when they can kind of breathe a little bit – don't get me wrong theres still 1000004 things to be done, but there's a little bit of breathing room. I certainly had lots to do in half term (and I still do…)
Being back at work is always a joy for me. I love my job. It gives me real purpose. There's a blog post coming up next week that I go into a bit more detail about my motivations behind teaching and my pursuit of this career, so I hope you enjoy that when it goes live! 
What did Week 9 have in store? 
On Monday, we had a teacher training day and we went to observe in another school in Newcastle for a little while. It's always a brilliant opportunity to get to see other teachers in action and seeing how things work in other schools. I've worked in my school for a long time now, so for me getting out and about and seeing other schools is brilliant. I love going to other schools to have a snoop around and share ideas. Teachers are sharing people and I love that. I got to see half a Y4 Maths lesson and then went into Y6 as the teacher was doing biographies (just so happens that I was starting biographies in Y6 last week too!) Monday afternoon, we did some assessment things and I got to work on MFL assessment documents too! So a very productive Monday indeed.
On Tuesday, we had some brilliant ICT training! Our ICT consultant came in to do some Green Screen training with us and it was a great day. Year 6 were SO good with it and I plan on incorportating the ideas into lessons in the future. I love learning new ICT things, especially things that can be used in such a versatile way! 
Wednesday brought a pretty usual day at school: some teaching, some observing. I observed in Reception in their phonics session – I am going to be doing more observing in the future, as early phonics is one of the things that I need to build my confidence and skill set in. It's incredible seeing the quick progress they're making from my last session in there! They're like little sponges at that age. We had our Monsters' Ball after school on Wednesday, so it was a long day! But it's things like these events that make it fun!
I had a meeting on Thursday morning and then we had training over at a local 3-18 school where we learned about their small school model. It's always interesting to learn how other schools work, so seeing how their school works and what they have implemented, so that made for an interesting few hours. I even got to take part in a Construction lesson – I built a dry wall. The focus was on using maths in different subjects, I was chosen to go to Construction, with others going to Food Tech and some in Art. (Yes, I built that!)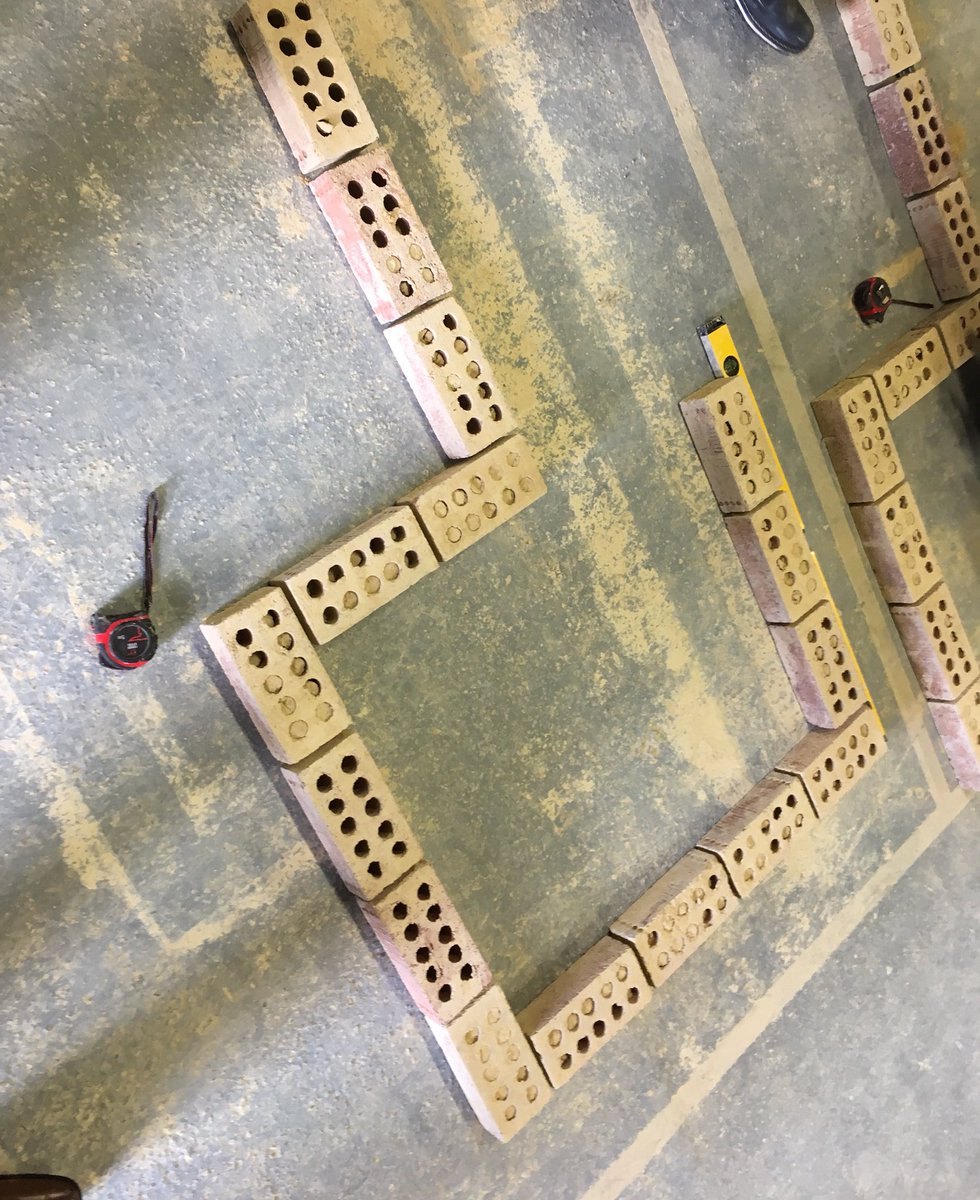 Friday brought the delights of an observation (ALWAYS TERRIFYING). I was far less nervous for this observation than I was my first observation, but I was still anxious. Being watched is a nervous thing! I just wanna always do well. Teaching is the thing for me. This observation was in English and we were looking at model biographies. The kids were brilliant and the lesson went really well. I got some lovely feedback from the class teacher, so that was a lovely way to end a week!
Last week in 3 words?  Brilliant. Fun. Educational (ha!)
If you have any school related questions, don't be afraid to ask! I will answer all and any! Leave me a comment, or tweet me and I will get back to you! 
S x