Curse of the Werewolf Boy: friendships, time jumps and hilarious Latin women. What more do you need?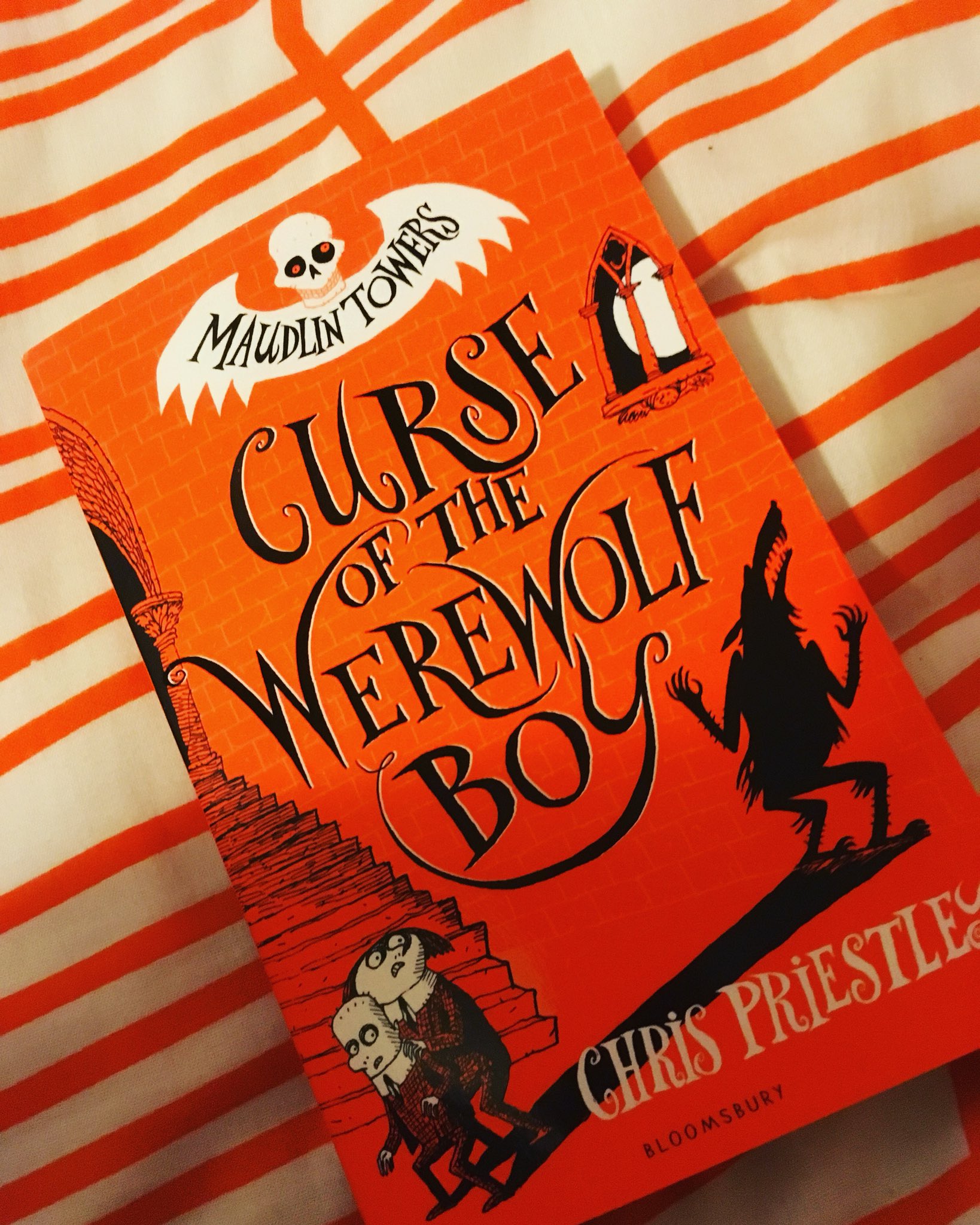 "Mildew and Sponge don't think much of Maudlin Towers, the blackened, gloom­laden, gargoyle-infested monstrosity that is their school. But when somebody steals the School Spoon and the teachers threaten to cancel the Christmas holidays until the culprit is found, our heroes must spring into action and solve the crime!
But what starts out as a classic bit of detectivating quickly becomes weirder than they could have imagined. Who is the ghost in the attic? What's their history teacher doing with a time machine? And why do a crazy bunch of Vikings seem to think Mildew is a werewolf?"
I saw this book floating about on the Bloomsbury twitter so when I was asked to be part of this brilliant blog tour I jumped at the chance! Any book that looks as good as this one does is a winner with me.
In the book you're introduced to Mildew and his best friend Sponge, two typical boys looking for a bit of adventure and fun in their school days! They go to a pretty fancy school, Maudlin Towers, and one day the infamous School Spoon goes missing. OH NO. So obviously the two boys make it their mission to try and track down the spoon. OBVIOUSLY while they're on their mission things start to go awry. Strange ghosts appear, a Viking man is found wandering, there's a mysterious time travelling machine left by a dead member of staff. All these things club together to make a very pacey and fun story!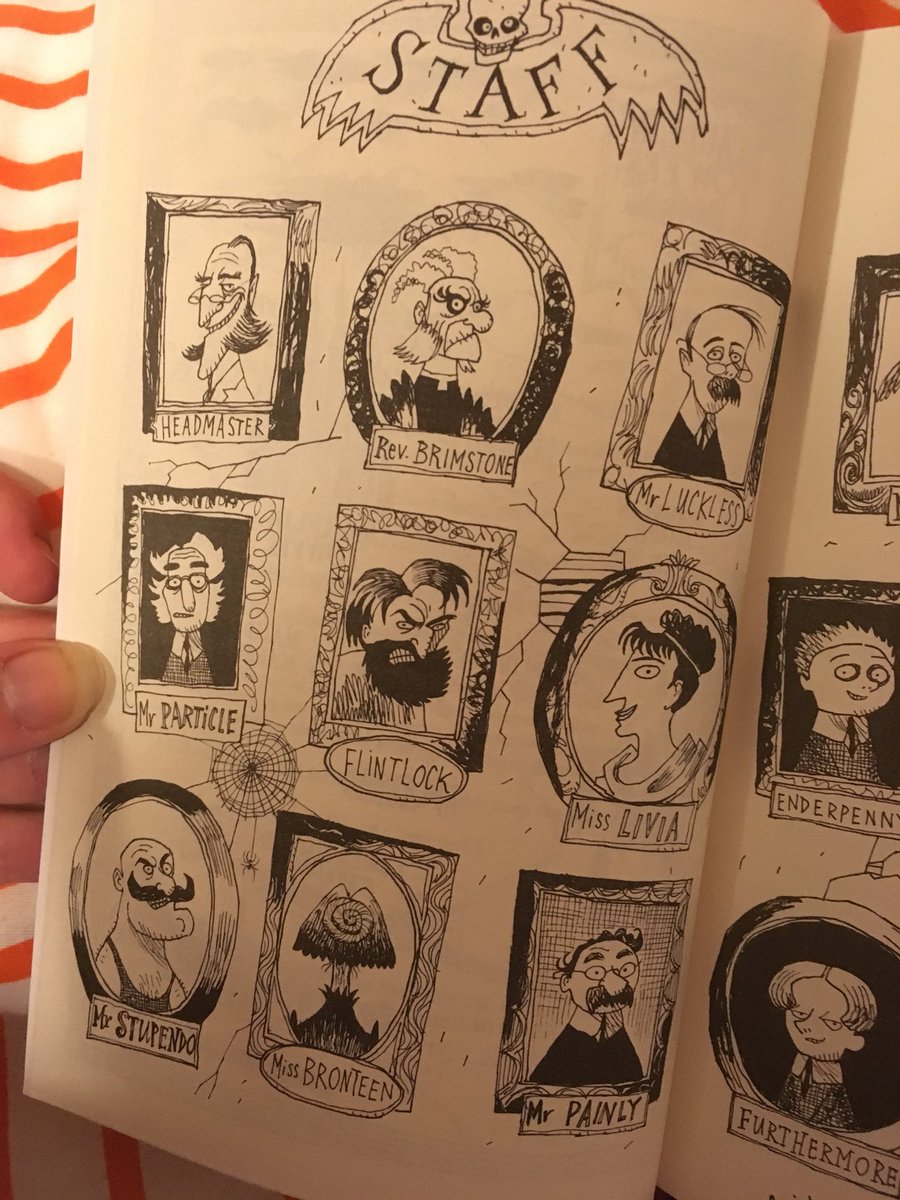 (Plus, look at these illustrations! Love them!)
The friendship between the two boys was so spot on. It's great to see a positive frienship at any time, but to see one written so well is a bonus! There's some brilliant non-words (detectivating is a brilliant example), which definitely had me giggling. I really enjoyed the humour in this book. One of my favourite people is definitely Miss Livia – kids will love her situation, she's ridiculous yet hilarious. There were some moments of absolute ridiculousness that I loved. All of the time jumping started to hurt my head, but I was hooked. I wanted to know what was going to happen, because come on WHO DOESN'T WANT TO TIME TRAVEL? This book would be perfect for the boys in my class: it's totally down their street! If you've got an 8+ year old in your life, then get one of these for them! It's perfect. 
Thank you so much to Bloomsbury and Faye for inviting me on this book tour! If you'd like to know more, check out the links below and check out the rest of the blog tour, it's been great!
Goodreads Link: clicky
Amazon Link: go on, treat yourself (or someone else!)
Author Information
Ever since he was a teenager, Chris has loved unsettling and creepy stories. He has fond memories of buying comics like Strange Tales and House of Mystery, watching classic BBC TV adaptations of M.R. James' ghost stories every Christmas and reading assorted weirdness by everyone from Edgar Allan Poe to Ray Bradbury. He hopes his books will haunt his readers in the way those writers have haunted him.
Website: http://www.chrispriestleybooks.com/
Twitter: https://twitter.com/crispriestley
Facebook: https://www.facebook.com/chrispriestleywriter/
Instagram: https://www.instagram.com/christopherpriestley/
Blog tour