Guys. You are in for a treat today. Today I am hosting my very bestest friend, the gorgeous Kelly, of Kelly's Ramblings fame. She's agreed to be castaway. If you haven't read her blog, then get on it now. She's one of my favourite humans ever. Possibly most favourite. Her blog is gorgeous and her bullet journal is ACTUAL bullet journal goals (she's the whole reason you all have to put up with my bullet journal!). She's a teacher, blogger and all around amazing human being. Go follow her blog and on twitter too while you're at it – @kellysrambles. Anyway, gushing over… prepare yourself for another round of "punishing the book lovers" a.k.a. DesertIslandBooks!
Rules: (as if you still need the rules)
First of all, Stephanie, I would never ever choose to board DesertJet because of the terms and conditions. They are absolutely abysmal. 6 BOOKS? 6?? Then only 1?? This was HARD.
Okay so the more I thought about this the more difficult it got. Steph hasn't even told me how long I'll be on the island so I've tried to maximise!! I mean it's not forever (according to the tone of her email this is like a treat trip?!) so I'll be returned to all my other babies soon. Here are the 6 I'm taking and I am NOT turning back….
Harry Potter and the Philosopher's Stone (Illustrated Edition) – 
So I definitely had to take some Harry Potter and Steph wouldn't let me bring them all as one choice (RUDE) so I decided to take the book that started all of the magic. I chose the illustrated edition as it is so beautiful to look at and I wanted some pictures to take with me too!
Wing Jones by Katherine Webber – It is not even a post if I don't mention Wing Jones so it won't surprise Steph to find this on my list. I ADORED this book and Wing shows me how you can find your inner strength and I think she is incredible inspiring. This is also beautifully written and my copy (assuming I can take my own) also has a lovely message from Katie that will help keep me going whilst I'm stranded on this island!
A Quiet Kind of Thunder by Sara Barnard – Sara is definitely one of my absolute favourite authors, I especially love the way she writes her characters, their friendships and relationships. This book has been one of my favourite 2017 reads and I love how touching it is. It has also given me one of my favourite 2017 moments with a pupil of my own and so it brings with it plenty of happy memories too. Plus it says #TeamBarnard in the front to remind me of the good times! (#teamBarnard forever)
Six of Crows by Leigh Bardugo – So after some contemporary choices I needed some fantasy and where better to turn than Leigh Bardugo? I LOVE this duology and especially Inej and Nina, not to mention Kaz flipping Brekker. I could reread this a million times and still love it so it seemed an obvious choice!
A Conjuring of Light by V. E. Schwab – Schwab is the QUEEN of fantasy and I adore this trilogy beyond anything. I have decided to take book 3 because it is 666 pages of absolutely GLORY and is the most epic conclusion to a trilogy I have ever seen. Plus reading this will help me channel my inner badass Lila Bard if required!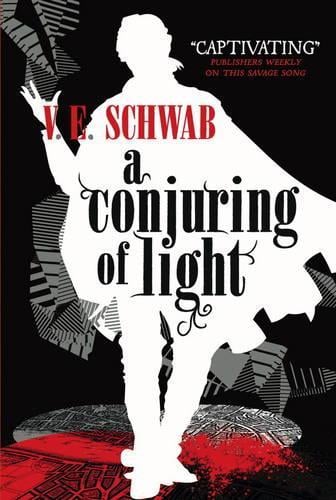 Jane Austen: Seven Novels – Steph, you may think I am trying to cheat here (maybe I am) but this is ONE book. It just happens to contain 7 novels by Jane Austen. (If you want proof it's one book I own it so you can see it) This is probably one of the most gorgeous books I own and in between my other reads I could dip into the Austen novels. I still haven't read them all (woops) but I looked around my shelves for my BIGGEST book and this is probably it.
Chosen Snack + Tea
Kinder Bueno. Without a doubt. I genuinely think I could eat these until the end of time and still be in love with that smooth, hazelnut deliciousness!! As much as I love a coffee, I'm choosing unlimited tea for this trip!
Chosen Album
This is so frigging hard because I like to shuffle EVERYTHING I own when listening to music but I think right now I am going to pick Sia – This is Acting because whenever I listen to this album she makes me feel like a badass. Plus her songs are good for either a (terrible) sing a long, or a wonderful crazy outburst of dancing!
THE BIG MOMENT!!!
One book? One song? I can hear how hard Steph is cackling at herself right now and thinking she is funny. (I am HILARIOUS THANKS) Pfffft. I'm going to make a QUICK decision and then I'm done. Or I will never choose.
Harry Potter is going to win because I've reread this book 5 million times and I still love it wholeheartedly which means I know it is very rereadable. Also the pictures would be gorgeous to look out and I could read the rest of the series aloud from my brain to myself anyway… (aha!)
My chosen song from Sia's album is 'Alive'. (Steph you should also consider yourself lucky to still be this by this point in my post!!)
Thank you so much gorgeous Kelly of Rambles fame for joining in. 
S x