How to Be Champion: canny lush and proper champion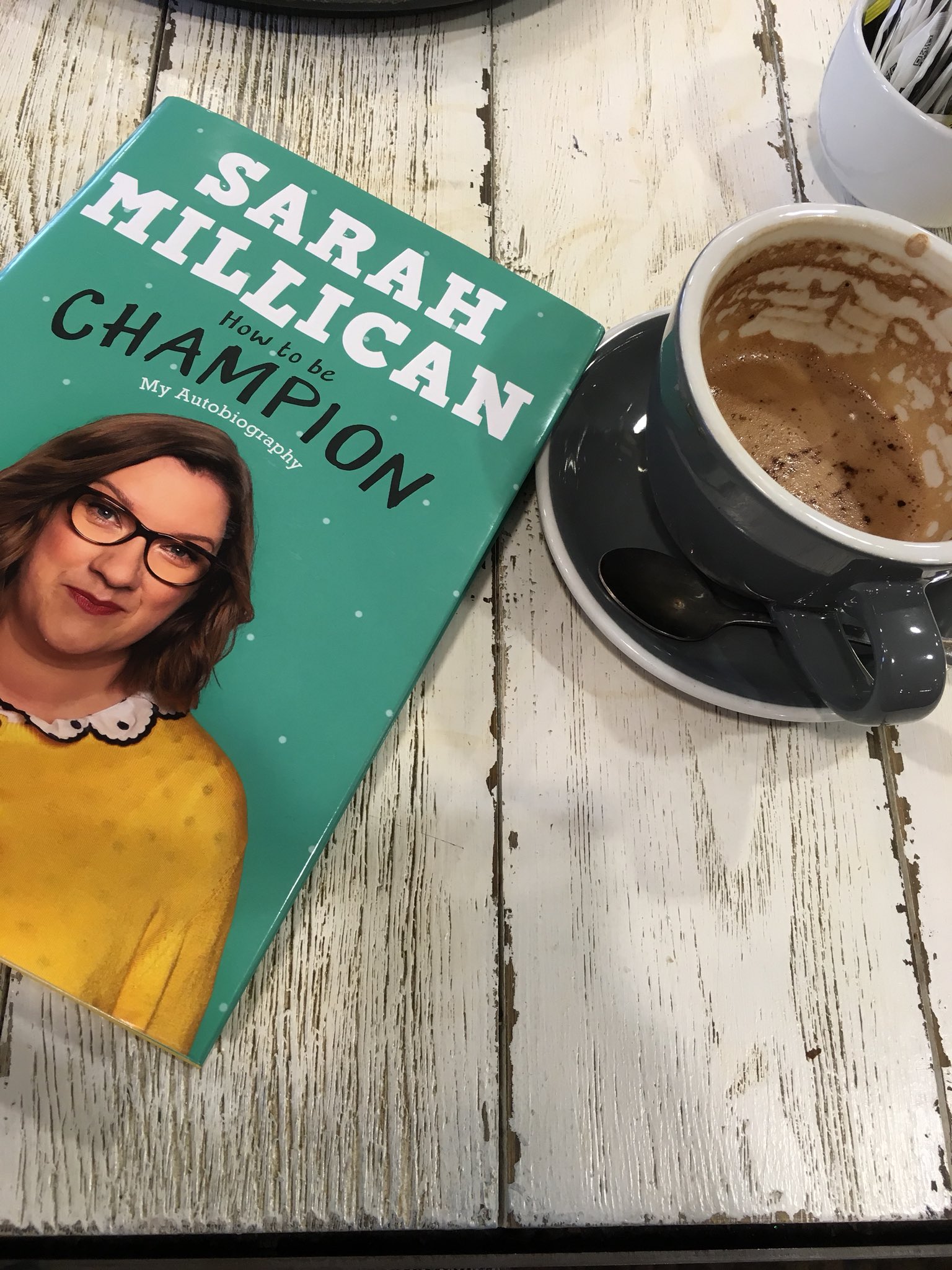 (thank you Waterstones for your exceptionally gorgeous table as the background of this picture… it's my favourite table!)
"Part autobiography, part self help, part confession, part celebration of being a common-or-garden woman, part collection of synonyms for nunny, Sarah Millican's debut book delves into her super normal life with daft stories, funny tales and proper advice on how to get past life's blips – like being good at school but not good at friends, the excitement of IBS and how to blossom post divorce.
If you've ever worn glasses at the age of six, worn an off-the-shoulder gown with no confidence, been contacted by an old school bully, lived in your childhood bedroom in your thirties, been gloriously dumped in a Frankie and Benny's, cried so much you felt great, been for a romantic walk with a dog, worn leggings two days in a row even though they smelt of wee from a distance, then this is Your Book. If you haven't done those things but wish you had, This Is Your Book. If you just want to laugh on a train/sofa/toilet or under your desk at work, This Is Your Book."
Hello, you know me. I'm a Geordie. I am a very proud Geordie. I love being from where I'm from. I also love Sarah Millican. I think she's hilarious, she's got a potty mouth and she's just normal – she's relatable. 
When I knew there was going to be a Sarah Millican book, I knew I needed to get my hands on it. I love autobiographies, I think they can show you so much about a person. I love autobiographies by people I like even more, so this was one I had to get my hands on. I knew it was going to be funny. I knew I would love it. I didn't know just how much I would love it. 
It made me laugh.
It made me cry. 
It made me happy to be a northerner. 
It made me proud to be a woman.
It made me glad that I support this wonderfully funny woman.
The way it works is there's a chapter and then at the end there's a little "tip" from Sarah. These tips are easily my favourite thing about the book. They give you tips on being champion. For those who don't know, being champion is being lush, it's being good, great, brilliant. It's a brilliant Geordie word. 
When I saw this chapter heading, I knew this was the book for me. I am awfully fond of stationery. This chapter is the most me thing I've ever seen in a book. 
There's some bloody brilliant messages delivered throughout this book, and I think they're important:
– Be yourself
– Work hard
– It's OK to not be OK
– Don't be afraid to say something isn't your cup of tea
Please go and buy this if you can. It's such a brilliant book. I loved it so much that I had to finish it in a day. I didn't want to put it down.
Do you like autobiographies?
Whose book have you loved most?
Talk to me, I'm champion.
S x