I spend a lot of time championing books on this blog and I thought it was about time that I shared with you all some of my favourite Disney films. Now, I'm not one who loves watching films but I LOVE going to the cinema – I find it holds my attention more than sitting at home watching a film. It's all about the atmosphere and the ambience… you can't replicate that at home! I'm going to share my top 5 Disney films (or 5 films that I really love at the minute since my top 5 change QUITE OFTEN).
Beauty and the Beast
OBVIOUSLY. I love this film. I love the soundtrack. I love the animation. I could watch this weekly if I had the time. It's just such a gorgeous tale of love, acceptance and friendship. I love Belle the most. She is my all time favourite Disney princess – she's a reader, she's badass, she doesn't stand for Gaston's absolute cockiness… she's just wonderful. The songs are absolutely wonderful – I think this has one of those soundtracks that I can listen to again and again… and yes, I know all of the words to all of the songs. And the whole film. This film makes me happy and it makes me cry. There are numerous occasions that make me cry. But I love it. The furniture are some of the highlights for me, namely the sassy armoir. (Side note: I am VERY EXCITED for the 2017 live action adaptation, but there is part of me that is SO WORRIED too. I hope they don't ruin it. I've seen the final trailer however and I think it's going to be wonderful).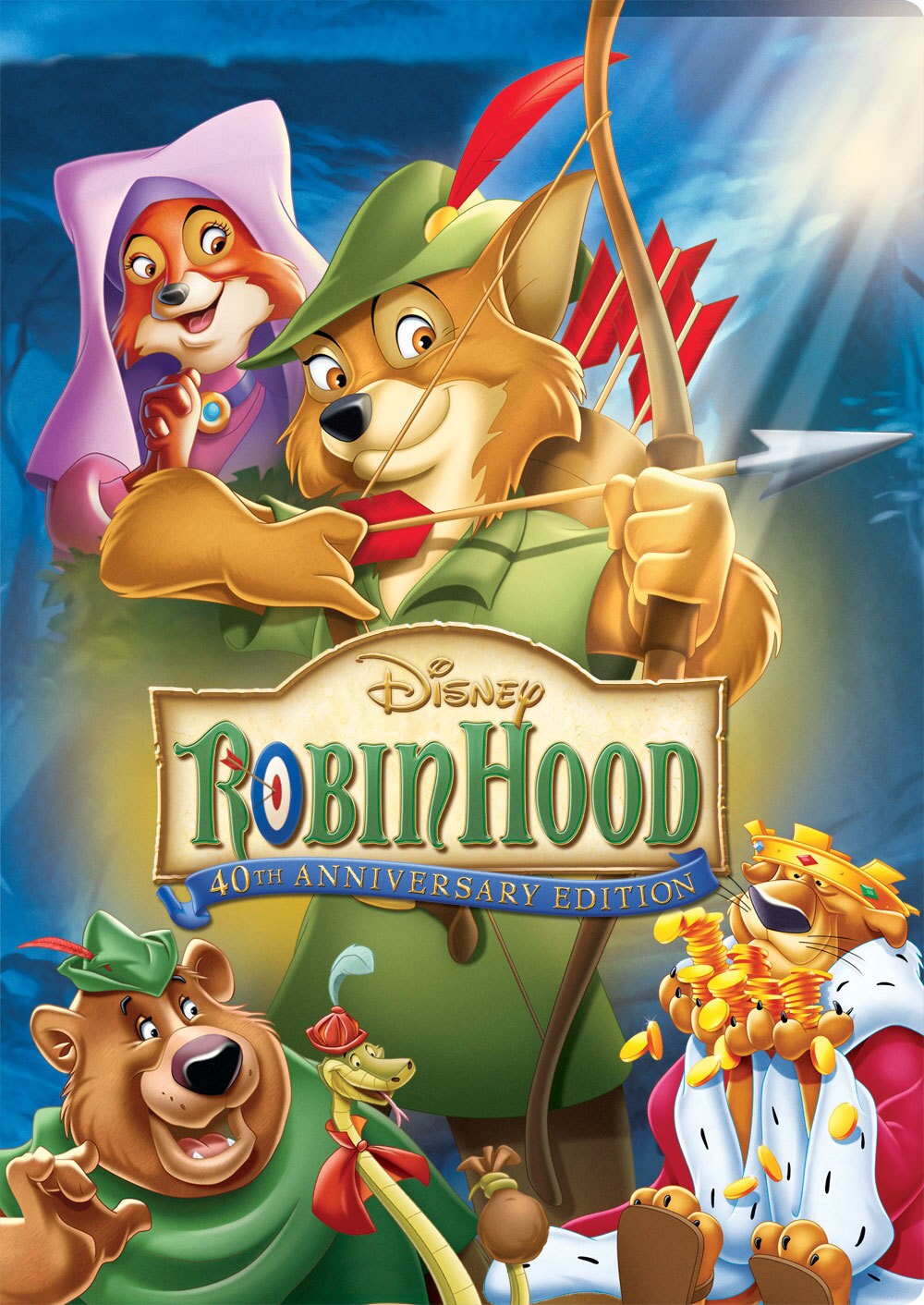 Robin Hood
I don't feel like Robin Hood gets enough praise. It's one of my favourite Disney films and not enough people enjoy it. Or give it the praise it deserves. I think he is a total fox (lol, puns, sorry) and he has morals and he stands up for the people who are being wronged. It's always an interesting story to talk to kids about because they get torn between 'is he doing the right thing or is he doing the wrong thing?'. But this film I absolutely love. The scene with the mice in the church makes me absolutely bawl. 
Big Hero 6
I couldn't do a Disney appreciation post without mentioning Baymax. He is one of my favourite animated characters of all time. There are so many moments which absolutely make me burst out laughing. Baymax is the loveliest. This is another one that makes me cry… I mean how can you not? There's always some death in Disney films… ergo tears. But I love the relationship between Baymax and the unexpected heroes. There are so many gif worthy moments from Big Hero 6 and there's always one that's appropriate. Plus it helps that he is super cute.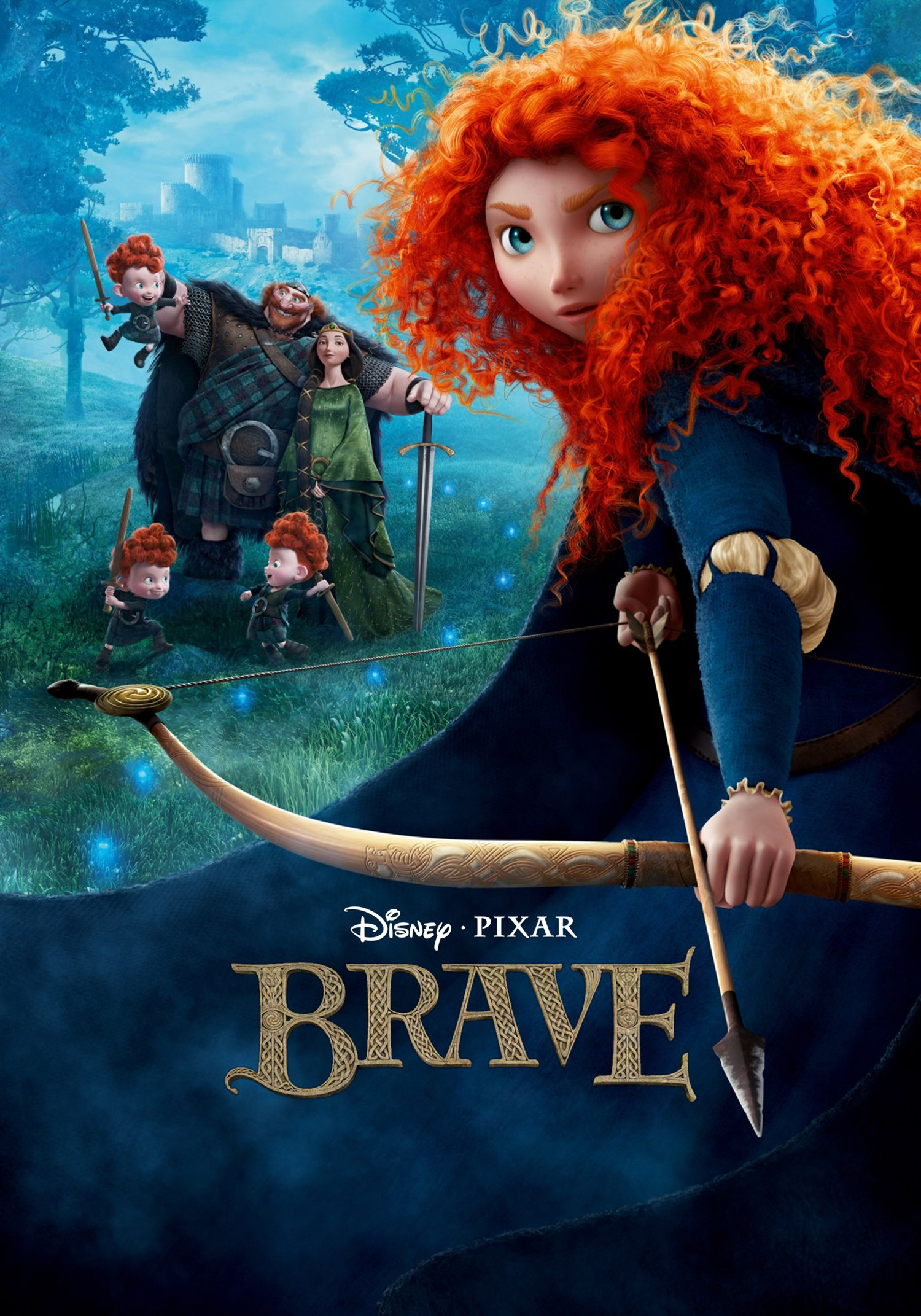 Brave 
I love Merida. I love her attitude. I love her voice. I love her hair. I love how strong she is. She's not afraid to stand up for herself. I love that in this film she goes on a total voyage of discovery… for herself, for the traditions of her country, for her mother. The soundtrack of this film is also wonderful. The animation in this film is incredible. The fact they make ALL of her hair look like it's real hair amazes me. Good work people. Made me cry, obviously.
Tangled
Ah, Rapunzel. One of my favourite fairytales of all time. When I found out they were making a film of it I was so excited. And the film does the story SO MUCH JUSTICE. I love this film. Rapunzel is sassy, a bit up and down and awkward at times. Flynn makes me laugh the most because he's a bit Gaston-esque but is quickly bumped down a few pegs! I love their developing love story and Rapunzel's contrasting feelings towards wanting to leave and wanting to be free – that is one of the scenes that makes me laugh most. Naturally, the ending made me cry. 
So what have we learned about me from this list?
I love Disney
Disney films always make me cry
I have a thing for soundtracks. (I might do a post on favourite Disney songs in the next few weeks)
Disney princesses who are a bit sassy and stand up for themselves are my favourite kind of princess
S x