Ah, here we are again… after what seems like the toughest 7 weeks of my working career (I have no idea why, this half term just felt ROUGH) we have reached half term. Half term is a funny time for me, I am so bad at switching off and I spend a lot of it on my own – this isn't a problem, I am good in my own company, but sometimes it gets a bit blah. I am one of these people who flourishes in work. I love my job, but I also know that half terms are important time to recharge my batteries for the half term to come. I thought I'd write  a blog post about the things that make me happiest, and share with you my plans for this half term (because there's some exciting things happening!)
So what makes me happy? What helps me to relax? What do I do to recharge my batteries?
Here's 5 things that I do to recharge my batteries! 
Read. Everywhere. Everything.




There's never a shortage of books on my TBR list and half term is the perfect time for me to get through 3/4 of them. I like to read A LOT during half term. It's the time when I pick up on my reading challenges. Term time is so hectic with work and uni that I like to spend some time reading things I WANT to read, not just academic things!

Starbucks.




Yep. I'm a Starbucks fan. My particular favourite is the Starbucks in Newcastle by the Monument. I like to sit in the window and read and watch the world go by (which is also where you'll find me on a Sunday during term time doing my marking/planning/blog planning/uni work planning! It's the place I'm the most productive idea wise!) I'll probably be drinking a peppermint mocha, a hot chocolate or a breakfast tea (in the middle of the day. rebel)

Goddaughter dates.




I am blessed that I have 2 absolutely gorgeous twin goddaughters, who are getting older and are now wanting to spend time with me (they're almost 6, but yknow! still want to spend time with Auntie Spot) and I'm lucky that I get to spend that time with them. Whether its cinema dates or going to the park, or the pub for lunch seeing them always makes my heart so happy. 




Walking.




This one I've not done much of recently but now that the weather is improving I will definitely be doing more of. I like walking, it's that perfect kind of exercise that you can think to your heart's content and you can have all those stupid conversations with yourself that you've been meaning to have for weeks. You have time to mull over all those situations you have lived over the past few weeks too. Newcastle is a beautiful city and I'm lucky that I live in such a picturesque place, so walking is definitely the way to see it all.

The seaside.


Now… this is a funny one. I used to walk along the seaside all the time, then it became the place I went with my ex so every time I went back I was reminded of them and now that I've closed that book I need to start going more. I was there a few days ago and I only had 5 minutes on the seafront and I felt just relaxed. It's incredible what a trip to the seaside can do for a soul. It is definitely my happy place.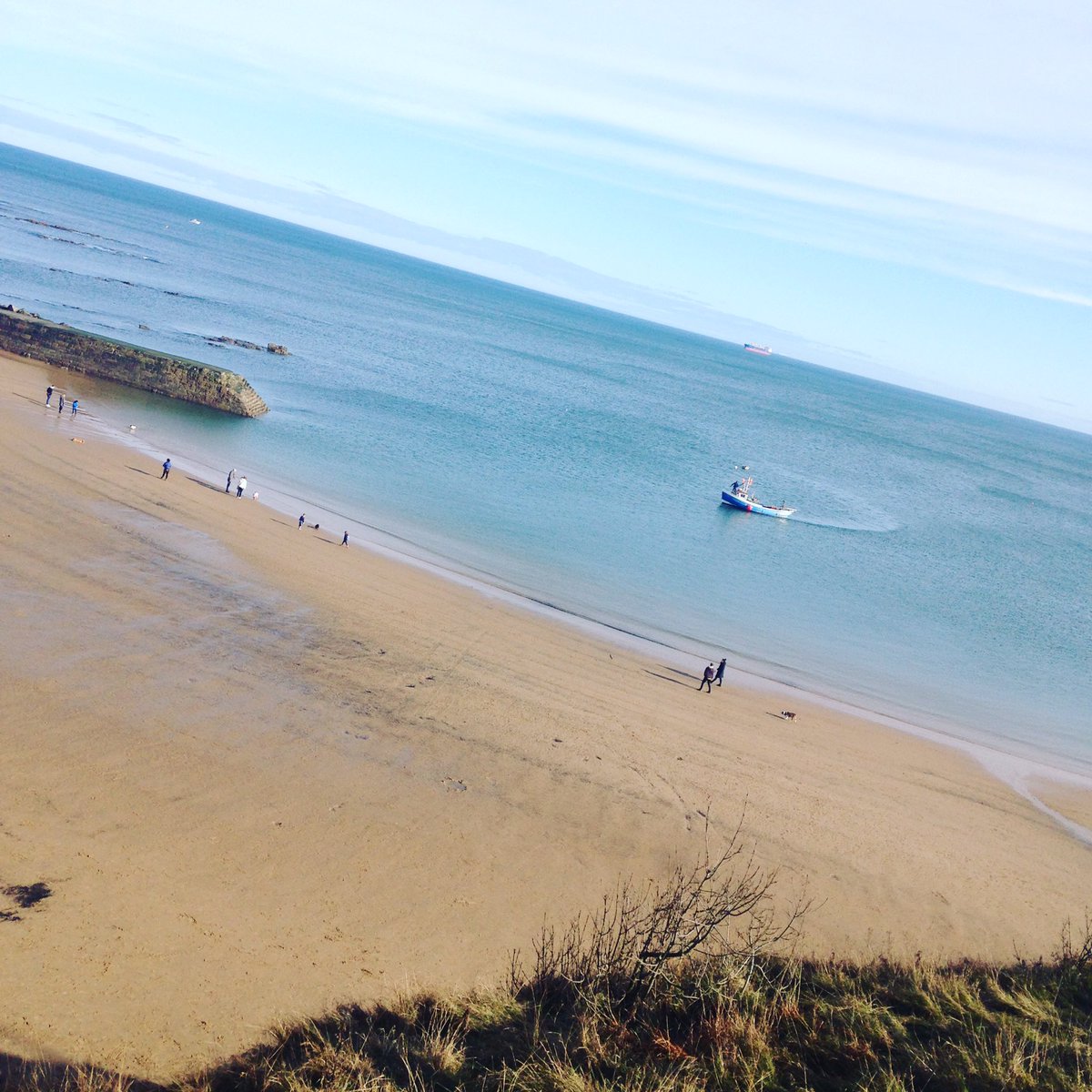 So what does this half term have in store?
Well, for a start probably, ultimately SOME work. Dissertation/planning work must be done BUT… IN MORE EXCITING NEWS…
I'm going to London to go to the book launch of the wonderful The Night Spinner by Abi Elphinstone! I can not wait!
AND WHILE IM THERE I GET TO HAVE LUNCH WITH MY BOOK FAIRY. Guys you have no idea how excited I am. My book fairy is my favourite person in the world, and I get to finally meet her and chat to her about all things kids books and I get to say thanks for all the books. It is going to be glorious. You should be excited for me too.
I am going to read MANY OF THE BOOKS. I'm currently reading Paper Butterflies which is destroying my soul. I may have bought a whole host of other books too… which will just add to me TBR.
I am going to schedule a whole host of blog posts about all kinds of things! If you have anything you want to see from me then please just holler, I love hearing your ideas.
I am going on 2 cinema dates with my twiglets. I think we're going to see Moana and Ballerina. Who knows? I'll go and see anything for those two gorgeous people.
How about you guys? Are you on half term? Have you just had half term? Do you not get the luxury of half term? Let me know how you relax or what you do to recharge your batteries! I'm always looking for new ways to chill myself out!
S x