How To Survive Without Grown Ups: funny, full of adventure and approved by my class!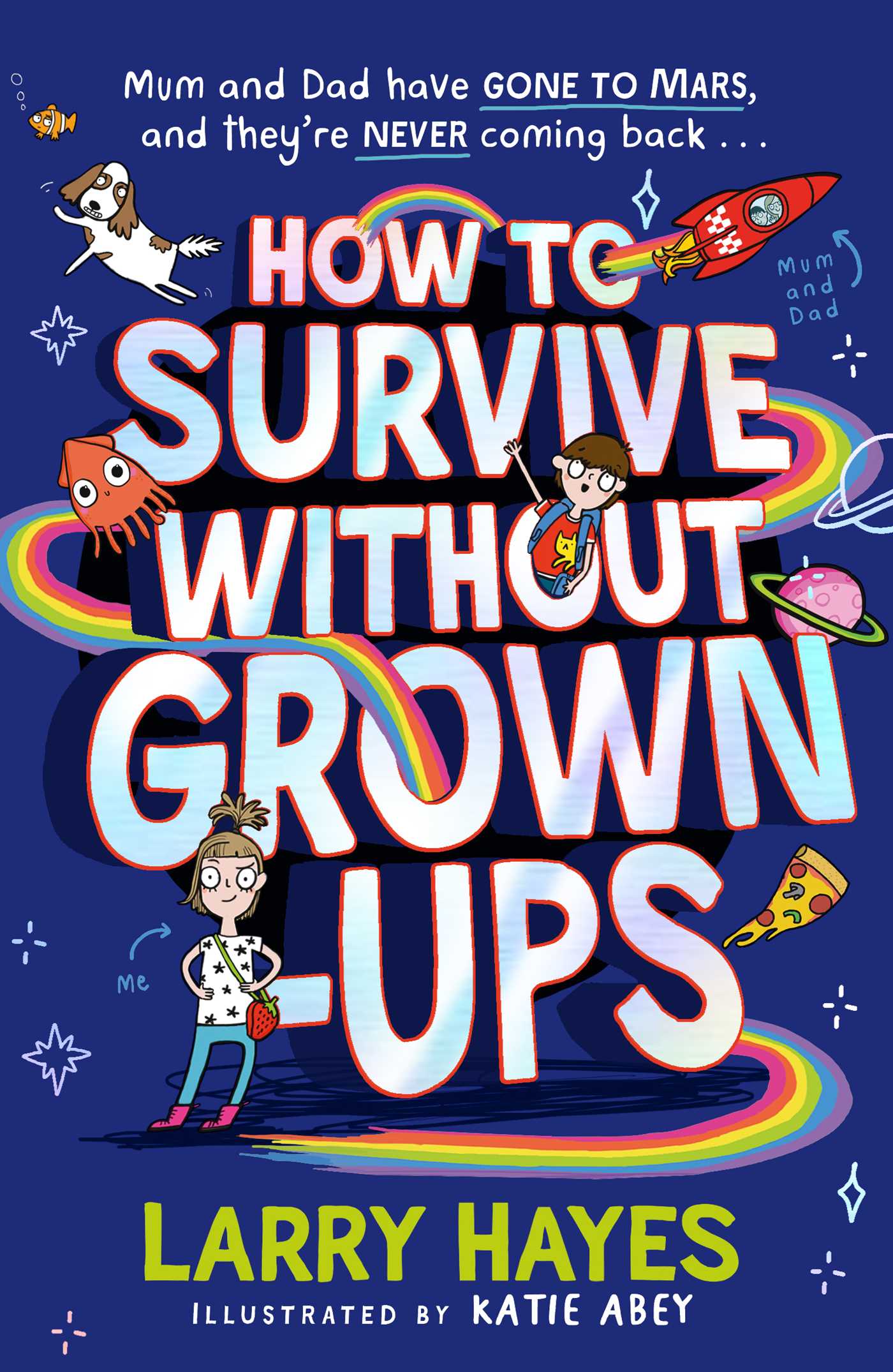 Mum and Dad have left – gone to Mars , and they're never coming back . . .
FREEDOM AT LAST!
But this isn't one of Dad's weird jokes; it's REAL. It's up to ten-year-old Eliza and her genius little brother, Johnnie ,to find out what's going on, and launch a rescue . . . Can they handle vampire squids , a suspicious villain , a secret island full of traps and a trip into space ? And – more importantly – will they ever get their parents back?
How To Survive Without Grown Ups is one of those brilliant, funny books that comes along and I never saw again! I had it on my desk and as soon as one of my kids had read it, it was going around the classroom like wildfire (until you know, we were made to isolate in the last 2 weeks).
How To Survive tells the story of Eliza and her brother Johnnie who seem to be living the life – their parents have gone and left them forever! Their parents have gone to Mars and left the siblings on their own. Who doesn't think that sounds like an amazing plan? Which kid doesn't like the sound of that? I know a lot of my kids thought it sounded like an amazing thing to happen! However… when Eliza and Johnnie realise that is not all as it seems, and there's not that much fun in being parent-less, they plan to save the day. While they are saving the day, they have to combat some PRETTY WILD things!
***
Here are some of the thoughts of my kids:
I love that this book had illustrations in because I love when books are illustrated. It really helps you to see things if you can't picture it yourself. This book also made me laugh a lot. I don't think I'd be as brave as Eliza and her brother.
This book is so full of adventure. There's loads going on and you never know what's coming next! Imagine your parents going away forever? It sounds like a brilliant thing, but really it would get boring making the rules after a while. Eliza and Johnnie are great and I think loads of kids will love this!
This is a super book for kids of all ages, I would say. If you want to go on a rollercoaster of fun and laughter with some funny characters then you need to read this book!
This might be the best book I've read in a long time because it has everything I want: adventure, fun, a cool brother and space. I love space books and I think children who love funny space books will love this.
If these quotes aren't enough to sell this book to you, well then I don't know what to say haha!
***
A massive thanks to my kids and to Simon and Schuster for inviting me to be on the blog tour – as you can tell our copy was WELL loved!!
How To Survive Without Grown Ups by Larry Hayes is out on Thursday! Check out the Simon and Schuster twitter page for more reviews this week from bloggers and readers alike!
S x