The Girl Who Speaks Bear: storytelling at its

finest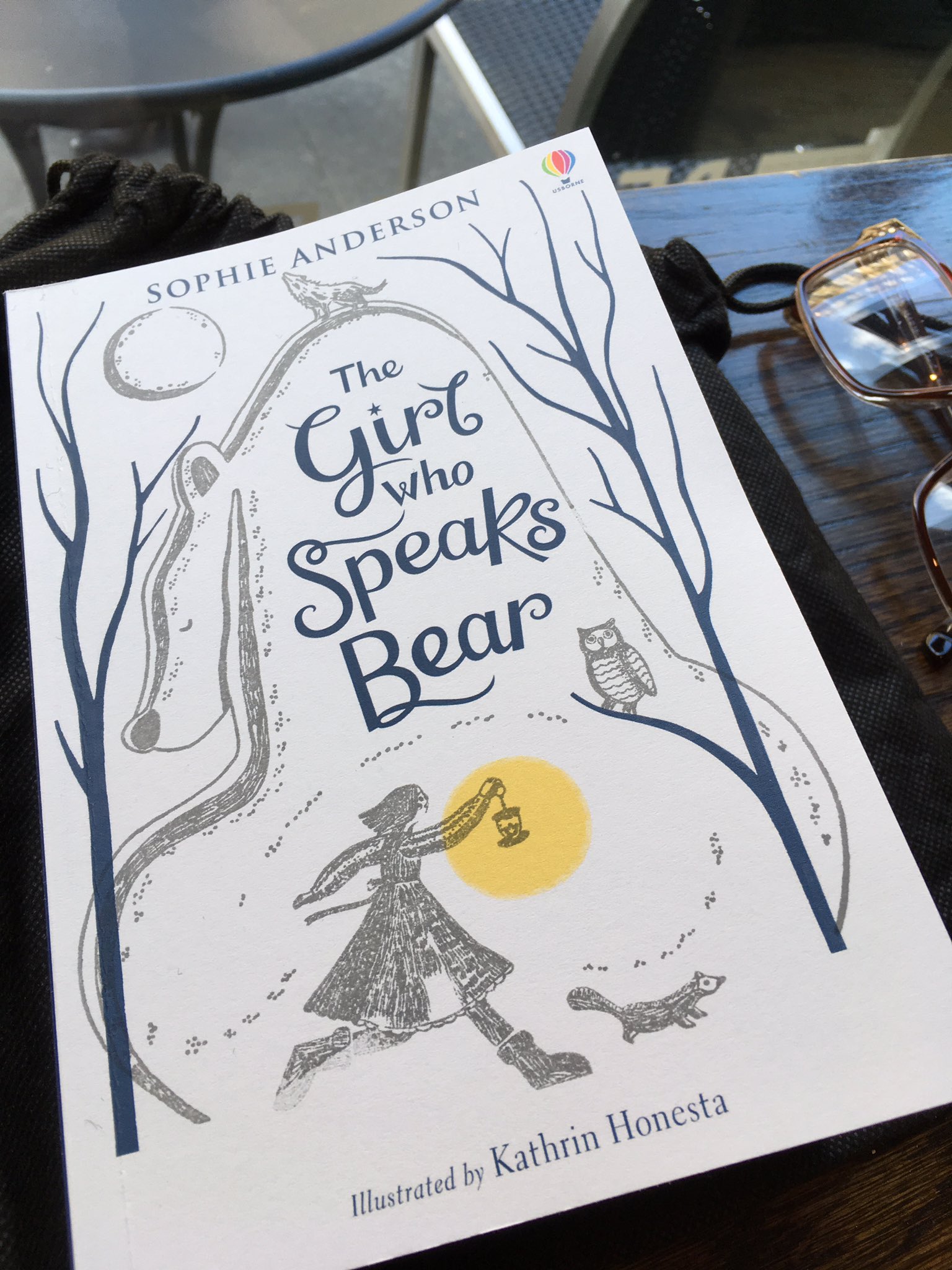 (proof copy: see further down for the finished copy)
"Found abandoned in a bear cave as a baby, 12-year-old Yanka has always felt out of place in her small village. When she wakes up to find that her legs have become bear legs, she sets off into the forest to discover who she is, on a journey that takes her from icy rivers to smouldering mountains, with an ever-growing group of misfits alongside her… Interwoven with traditional stories of bears, princesses and dragons, Yanka's journey is a gorgeously lyrical adventure from the best-selling author of The House With Chicken Legs."
The Girl Who Speaks Bear tells the story of twelve-year-old Yanka who constantly feels out of place in her tiny village. She knows she's different to the people around her. She was found abandoned in a bear cave as a baby and feels the tug of the forest calling out to her. When something happens to her which is unexplainable, she sets out on a journey of discovery. She's desperate to know who she is, where she came from and how she got to where she is today. 
(finished cover)
Now, I must preface this review with… I read this months ago and my notes have been sitting in my notebook ever since. Not because I didn't enjoy it, but because, like other books that I have absolutely adored, I worry that my review won't do this book, this beautifuly, incredible, book, any justice. 
This review could quite easily just be a list of statements starting with "I loved" because there was so so much I loved about it.
Sophie is one of those authors who manages to weave and wind a story with so many intricacies and a beautiful narrative without you feeling like you've lost the path. She showed us that in House With Chicken Legs and has done it again in Bear.
In this story, there's traditional Russian folks stories dotted throughout and this addition created for me a whole host of intrigue, and added delight and wonder to the story. I love a story which contains other stories. I found myself off researching and reading other Russian folk tales once I'd finished because I wanted to know more. It takes a special kind of author to write stories within stories and do it successfully. Beautiful storytelling is giving the reader what they didn't even know they wanted and that's what I got with Bear.
This is a story about love, what it means to be human, family and finding yourself. 
While I love a narrative, I'm a big fan of a character. If I can't/don't love a character, it doesn't matter how good the plot is. When you think of your favourite stories, it's the chraracters that come to me first, then their adventures. In Bear, I got a main character who I connected with. I think she's a character that adults and children alike will love for many years to come. The way she grows and questions through the story is just brilliant. Yanka kept me wanting to read on. I wanted to know more about her because I wanted her to find the answers to her questions. She's a wonderful main character because she's scared, but brave. She's curious, yet quiet. She's also got a wonderful bunch of characters around her… I have a particular love for Mousetrap (her house weasel friend). 
This book, with its wonderful characters and beautifully written words, is an absolute epic fantasy. It's gentle and it's bold. It's brave and it's quiet. It's winter and warmth. It's a total adventure. It's princesses, dragons and we even get a shout out to Sophie's other book House With Chicken Legs (which was something I absolutely adored). Put all of these things together and you get something that I think will be a massive hit for a long time.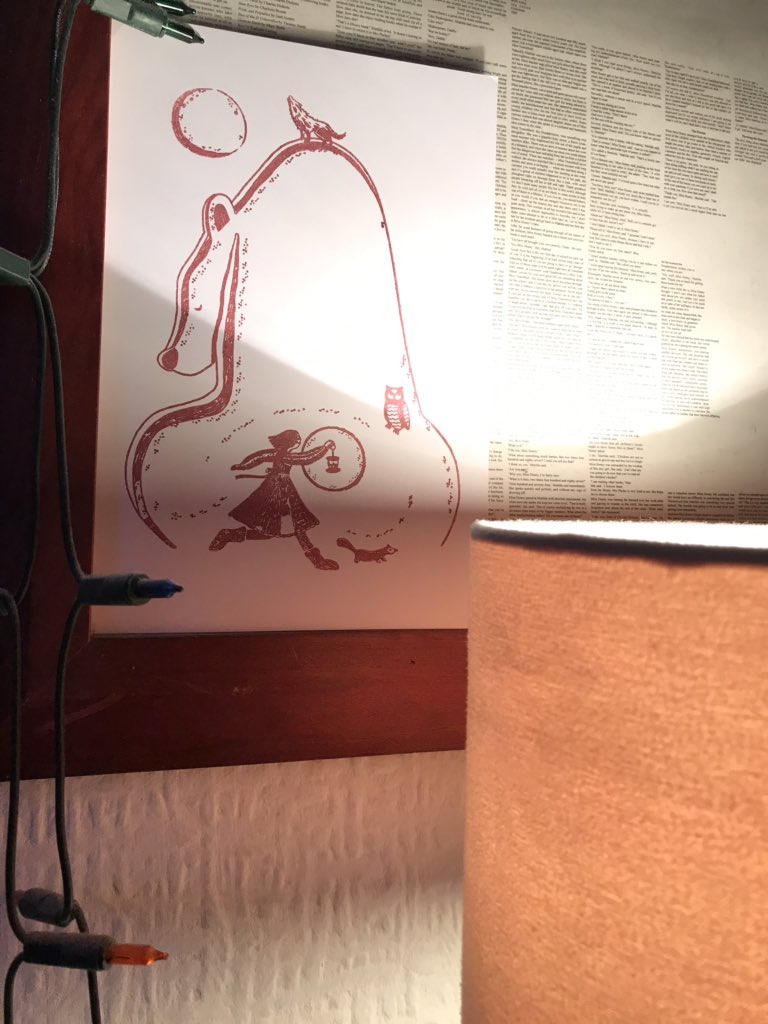 A massive shout out to Usborne for their pre-order offer that they were running. If you preordered the book, they sent you a hand stamped print of the front cover. I absolutely love it. I can't possibly part with it, so it's living in my Matilda frame until I get it its own picture frame. 
My goodreads review:
Storytelling at its very finest. Brilliant characters, beautiful worlds, exciting adventures and powerful messages. I just adored this. Yanka is a character that kids and adults will adore, and relate to! You can't beat a bit of finding yourself and your people (or animals) with a good bit of story woven together. Just bloody brilliant.
And there you have it. Did you get from my review that I loved this book? I hope you did because I really loved this book. I think it's special. 
Have you read The Girl Who Speaks Bear?
Can you recommend me any books which have stories written into them?
What's your favourite thing about a book?
Talk to me, I'd love to know your thoughts!
S x