Hello there!
Welcome to Thursday Tagday! I really love a tag because they're usually fun and they're a really interesting way to get to know someone's likes and dislikes. PLUS (unless you're me who tends to ramble on), they are really quick! 
I found this tag while I was browsing the interwebs a while back so saved the prompts into a word document (sorry, I didn't save the blog it was from. If it's yours, please shout at me for credit!). I don't normally talk about NOPE books, so I thought this would be an interesting one for you all to read… and would make me think about books I might not normally talk about! I hope you enjoy!
NOPE: Ending. A book ending that made you go NOPE either in denial, rage or simply because the end was crappy. 
OOOH. An interesting one. Hmmm… I think an ending that recently enraged me was The Girls by Emma Cline: it wasn't a bad ending… I JUST WANTED MORE ANSWERS.
NOPE: Protagonist. A main character you dislike/drives you crazy.
If I remember correctly, I was NOT a fan of the main character in Caraval… one of the sisters. One of them I didn't mind, the other one I was NOT a fan of! (I checked Goodreads and it is Scarlett I did not like)
NOPE: Series. A serious that turned out to be one huge pile of NOPE after you've invested all of that time and energy on it, a series you gave up on because it wasn't worth it anymore.
NOW. Interestingly, I don't think I actually have an answer to this. I like to see a series out to its end and all of the series I've read have a satisfactory ending. 
NOPE: Popular pairing. A "ship" you don't support.
I don't really know which ships are popular with the kids (ha). You'd have to shout me some ships and I'll tell you if I ship them. I have quite fervent feelings about a lot of ships (particularly in books I LOVE) so that could be an interesting thing to talk about! I will say both Gale and whats his face Peeta deserved better than Katniss though.
NOPE: Plot twist. A plot twist you didn't see coming, or didn't like.
I don't see a lot of plot twists coming to be honest (but I prefer it that way), so I'm constantly surprised. The end of A Heart So Dark and Lonely… 
NOPE: Protagonist action/decision. A character decision that made you shake your head NOPE.

Hmmm… there are SO MANY. So so many times a character goes into a room/faces off against a baddie that I am like NO. Sorrow makes some NOPE decisions (particularly in regards to Vespus bloody Corrigan). There's that one time she [spoiler redacted] that made me absolutely say NOPE.
NOPE: Genre. A genre you will never read. 
I mean, never say never. But like I'm so unlikely to read anything that is really highbrow. Or erotica. Just not my jam to be honest.
NOPE: Book format. Book formatting you hate and avoid buying until it comes out in a different edition. 
I'm gonna have to say books in verse (apart from kids books obvs). Unless there is a very purposeful rhythmic pattern, I can't get behind it. I really bloody struggle.
NOPE: Trope. A trope that makes you go NOPE.
Gosh, SO MANY. I could be here A WHILE. The "boy wants to fix girl" trope. Girls "adopting" the ugly girl to give her a make over and make her attractive to boys. Love triangles. 
NOPE: Recommendation. A book recommendation that is constantly hyped and pushed at you that you simply refuse to read.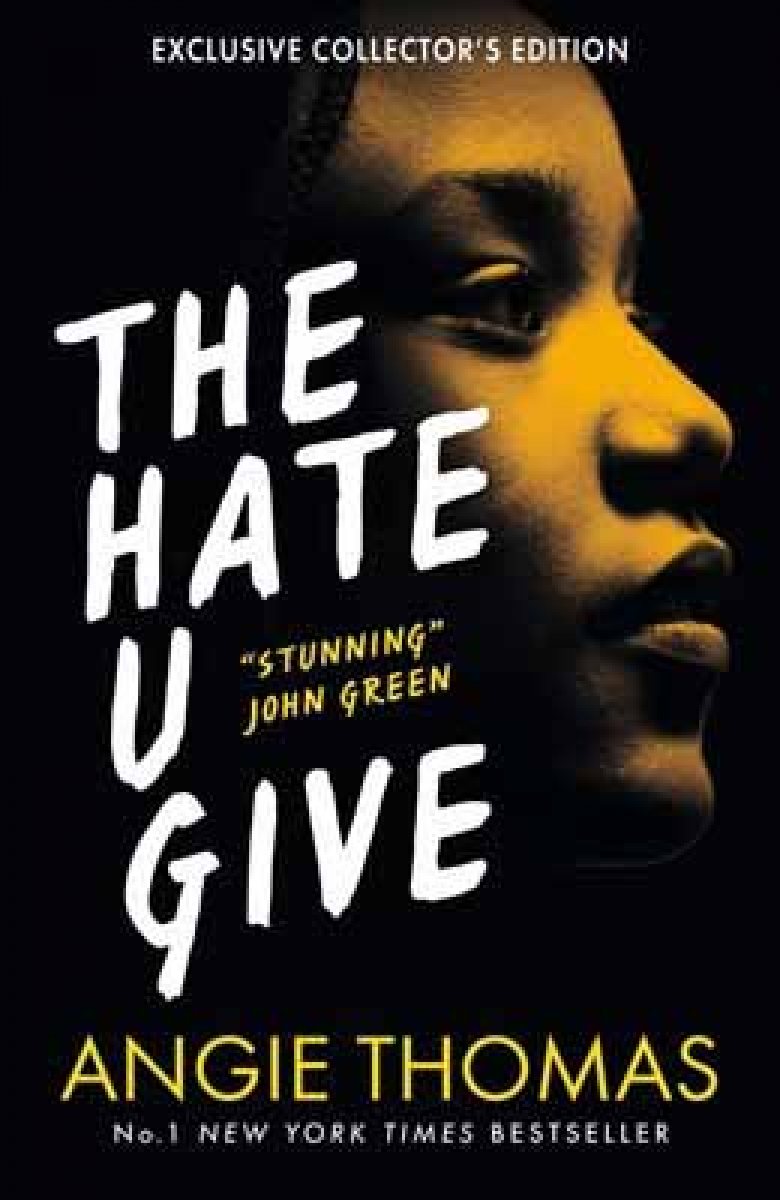 Now I can imagine this answer will make me unpopular with some people. However, I'm not a fan of the old hype, so I haven't yet read THUG (I acknowledge that it is more than likely incredible and I will love it when I read it… but just stop telling me to ha)
NOPE: Cliche/pet peeve. A cliche or a writing pet peeve that always makes you roll your eyes. 
A bit like the old trope hating… anything that is like she'll be better when she's pretty. Nah thanks pals. 
NOPE: Love interest. The love interest that's not worthy of being one. A character you don't think should have been a viable love interest. 
Katniss Everdeen and anyone ever. I think that story should've just been about her and overthrowing the government… none of the romance thanks. (I'm not her biggest fan)
NOPE: Book. A book that shouldn't have existed that made you say NOPE.
I don't think I have an answer for this? All books and stories have a right to exist. It would be unfair of me to invalidate someone's story because it could be someone else's reality.
NOPE: Villain. A scary villain/antagonist you would hate to cross and would make you run in the opposite direction.
VESPUS CORRIGAN. NOPE. NOPE. NOPE.
NOPE: Death. A character death that still haunts you.
OOOOH. Sirius Black. #JusticeforSirius. I loved him so much.
NOPE: Author. An author you had a bad experience reading for and have decided to quit. 
I don't actually have an answer for this. I'd be FASCINATED to hear what others have said, but I genuinely don't have anyone so far. There's LOADS of authors who I have NEVER read who other people have… so maybe I'm just not reading widely enough ha. 
And that's it! Apologies for some of the non-committal answers!
If you enjoyed this, feel free to have a go yourself (Charlotte… I'm looking at you!). Do any of my answers surprise you?
Talk to me!
Speak soon,
S x