Hello friends!
Today, my lovely Irish friend Aoife (yes, her of Pretty Purple Polka Dots fame!) is here to give her answers to my Friends tag. I'm loving seeing posts for this tag, so please feel free to join in – I'll take your posts on my blog, or post your own answers on your blog! Either way, I'm loving all the answers so far! (Check out THIS post for more information!)
So I best hand you over!
Ross: Seems harmless, but problematic – Name a book you had problems with
Strangely, I have read a few books recently that didn't go down very well with me. I could have picked any of them, but I'm going to go with STAGS by M.A Bennett.
(Hello, just me… I have not read this yet!)
Monica: neat and tidy – Name a book/series that ends satisfyingly


Simon vs the HomoSapiens Agenda. OH BLUE!

(Me again, I couldn't agree more. This book is adorable!)
Chandler: funny and relatable – Name a firm fave


Holly Bourne has cemented herself as one of my all time favourite authors. She is incredible at not just telling important stories about mental health, but making them funny and relatable.
Phoebe: reliable and friendly – An author you always rely on
If you haven't read Isabelle Broom yet, make sure you pick up one of her books – pronto. Keep your passport nearby too; all of her books involve travel, and they have some amazing settings.
Rachel: she grows on you over time – Name a book/series that's grown on you over time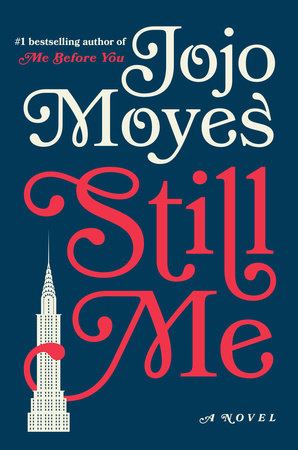 I felt that Still Me, the final book in the Me Before You trilogy, started off a little slow. I did enjoy it once it got going, and I thought it was a good end to the series.
(I BLOODY loved Me Before You… I didn't enjoy the second book so much. I'm still on the fence as to whether I want to read this one… this could be convincing me!) 
Gunther: always there, always ignored – A book you've had on your TBR forever


Good God, I have books that have been on my TBR for years. I try to knock them back as best as possible. This month I will read The C Word by Lisa Lynch as my Beat the Backlist year-long challenge.
Carol and Susan: keeping it diverse – An LGBT+ book you love/hate/wanna read


At the moment I'm reading Call Me By Your Name by André Aciman. I'm not too sure how I feel about it, I'm not really sure I like the narrator's voice in this!
A massive, massive thanks to Aoife for popping by to answer my Friends Tag! You should go check out her blog – Pretty Purple Polka Dots.
Let me know if you want to join in!
S x