Hello friends!
How are we all? What is everyone reading at the minute? 
I'm currently reading Someday by David Levithan (in preparation for the event I'm hosting with him and the AMAZING Laura Steven. If you're knocking about Newcastle on October 30th, come along… you can get tickets from Waterstones or click this link to get your ticket! I know… I don't know how this is my life either. Come along and see me fangirling so hard)
Anyway… I'm here to wrap up some books I've read recently! I had a day last weekend where I just read non-stop and I managed to read like 5 books, so I decided to write a wrap up with mini reviews of them all for you! I want to share these books cause they're great! 
Race to the Frozen North by Catherine Johnson
Released: September 15th 2018
Publisher: Barrington Stoke
I'm starting with this one because I absolutely adored it. This would be an INCREDIBLE book to use in the classroom for explorers/biographies. It's definitely more aimed for Y5/6 but would be readable from Year 4. I loved the story this told – a black man whose achievements were ignored, due to the colour of his skin. This book tells of his life from childhood to old age, focusing on the hardships he faced as a black person in America during the late 19th and early 20th century. I found this a touching and moving story, which outraged me and made me cross at some points. I think this is the point though – it's a book that is meant to make you feel things. It would be brilliant to use for Black History Month. This book would also open many doors for discussions about racial prejudice and bias in history. Would recommend wholeheartedly.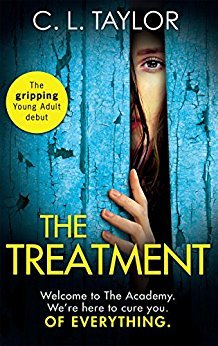 The Treatment by C.L.Taylor.
Released: last year
Publisher: HQ 
I'd seen a lot of people talking about this book, so I decided to pick it up. It'd been sat on my TBR for a little while, but I was very much in the mood for something a little bit "scarier" than my usual. I started reading this and I was instantly gripped. A story all about a girl going to save her brother from being "brainwashed"? Yes please! Also, it really helped that Newcastle was mentioned (shush man, I love it, it doesn't happen very often!). This book is well paced with moments where I was actually pretty scared. The characters are brilliant – there's a character for everyone! I never want to find myself in the centre!
The Lost Diary of Sami Star by Karen McCombie
Released: 15th September 2018
Publisher: Barrington Stoke
This story is about Hannah. A young girl who is feeling left out. At home, at school, she doesn't feel like anyone is paying attention to her. She finds a diary in the park and instantly feels like she's made a new friend. She really likes the person in the diary and makes it her mission to find this person, to reunite this person with their diary. I really enjoyed this book. It's super readable (as all of Barrington Stoke books are) and it had a lovely message – look for the good in people, and yourself. 
The Littlest Witch – Bianca Pitzorno
Released: 1st October 2018
Publisher: Catnip Books
I loved this book. It was a great tale all about the downfalls of greed. A story about a young man who has been left a fortune, but he has to marry a witch and the greed that blinds him! Reading this was a whole load of fun. This will be great for children who love a magical story. There's some crazy antics with the sisters and the little bit of magic left me with a warm heart.
Lavinia and the Magic Ring – Bianca Pitzorno
Released: 1st October 2018
Publisher: Catnip Books
Another book by Bianca Pitzorno I read very swiftly! This book has a bit of an Oliver feel about it, a young girl who is poor. Throw in a Cinderella feeling of the "fairy godmother" who blesses Lavinia with a magic ring and you have a tale that kids will love. Lavinia makes some brilliant moves in this book and she ends up outwitting quite a few adults! I really enjoyed this, it made me chuckle at points! There's some very funny moments involving a lot of poo!
And there you go! 
Have you read any of these?
Would you like to hear more about any of them?
Can you recommend me any books based on these reads?
Do you like these mini review/wrap up type posts?
Talk to me! I'd love to hear from you! 
S x