Hello, happy Monday everyone!
Today I have the absolute joy of being part of a blog tour. When I was originally approached about this blog tour, one of the things that interested me most was that I was given 2 questions to use as inspiration for my post – rather than just posting a review, should I not wish to. I love that! I could choose between:
Tell us about a friend you treasure
Tell us about a significant journey in your life
And I'm going to try and incorporate both into my post.
I'm going with a career journey rather than a physical journey (I'm quite boring, I've not taken many physically interesting journeys in my life yet!) As you all know, my journey to becoming a teacher has been a long (and arduous at times) one. It's taken quite a long time to finally get here. But get here I did. I wouldn't have been able to do it without the support of a LOT of people – my colleagues, my family, my friends, the online community – and I am ever so thankful.

I have 3 very special friends that I think have been imperative to this journey being as successful as it has been. I'm very lucky to have so many supportive people in my life that I could be here for hours.

We all need best friends. I have 3 people in my life I would consider my best friends. They'll love me even when I'm being a troll. They'll laugh at me, with me, for me. They'll hug me. They'd be prepared to give me a reality check if I needed it. They've listened to me cry. They've been here for me throughout this rollercoaster of a life that I've been through. 

It's amazing how quickly people can become important to you. I never imagined that I would make a best friend who would be willing to travel the length of a country to see me host an event. Someone who makes me laugh. Someone who inspires me every single day. Kelly, I think you're an absolute shining star in this life. 

The people you work with can very quickly become some of the people you see the most in your life. I definitely see some of the people I work with more through the week than I do my own family (and I live in the same house as them!) I've been super lucky to work alongside someone who makes me laugh, gives me hugs, supports me even when her workload is ridiculous. Gemma, I definitely wouldn't be here if you weren't there for me everyday at work.

I think family are the first friends you make. I was brought up around my family. We have an amazing bond. Is it always perfect? No because that's family. I am surrounded by family members who support and love me no matter what. I'm lucky to have someone who will invite me out, who believes in me enough to trust me to be her daughters' godmother. Someone who will ALWAYS be here to give me wise words of wisdom. Someone who pushes me to be the best me I can be. Kate, you're one of the best people in my life and I love you forever.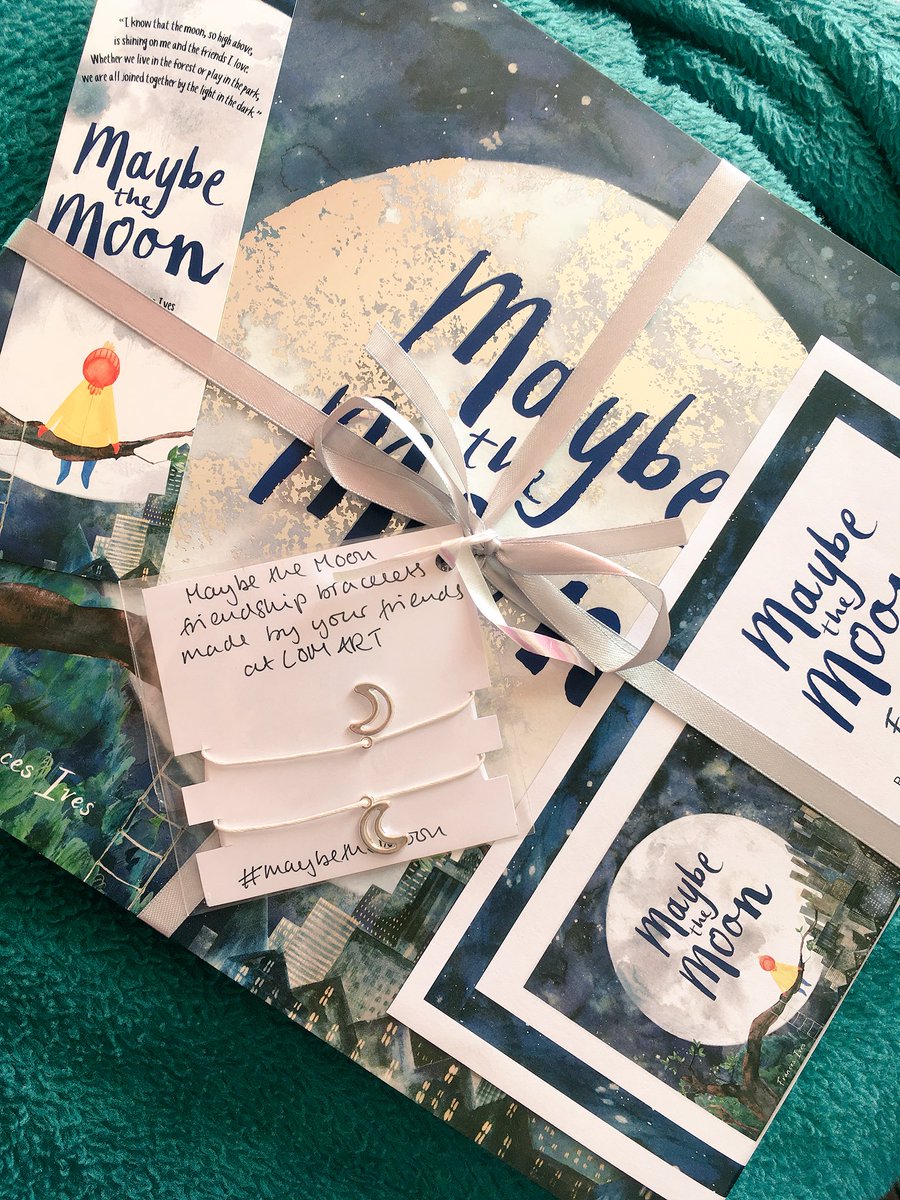 Maybe The Moon is a GORGEOUS picture book, beautifully illustrated to tell a tale of how friendship, community and beauty can come in many different forms. I absolutely love it! The illustrations are gorgeous and it has such an incredible message – it is definitely one I will be using in the classroom. It's released in a few days (20th September) so not too much longer to wait!