The Wild Robot – an incredible story, encompassing a brilliant mash up of nature and technology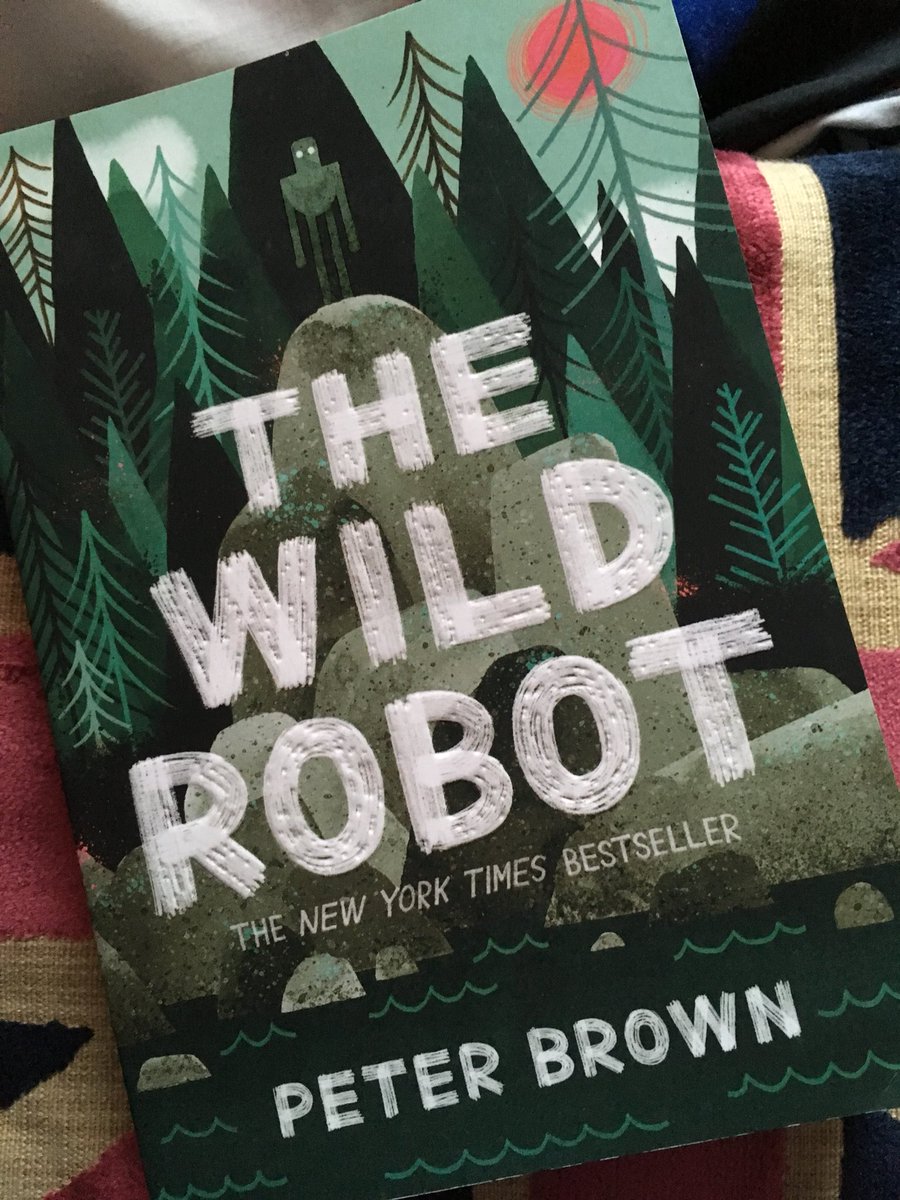 "When robot Roz opens her eyes for the first time, she discovers that she is alone on a remote, wild island. Why is she there? Where did she come from? And, most important, how will she survive in her harsh surroundings? Roz's only hope is to learn from the island's hostile animal inhabitants. When she tries to care for an orphaned gosling, the other animals finally decide to help, and the island starts to feel like home. Until one day, the robot's mysterious past comes back to haunt her…."
I picked up The Wild Robot because of its cover and due to the fact a few of my primary twitter pals recommending it to me. Recommend it they were absolutely right to! It is wonderful. I finished it feeling so brilliant.
The Wild Robot tells the story of Roz, a robot who ends up stranded on an island. She knows no different. This is her life. She's a robot. She's woken on this island. This must be home. Right? Home? What ensues is this incredible discovery of nature, technology, life, love and family. 
The animals of the island are initially VERY apprehensive about Roz's arrival, they meet it with suspicion. Watching their relationships change and warm was just gorgeous. Roz ends up becoming an absolute asset to the island – looking after the animals during the winter, helping them out and looking after an orphaned gosling. There's incredible moments of shows of humanity from this very definite robot. She warmed my heart a lot of times.
As well as being a gorgeously sweet book, there's an incredible humour about the book. I remember vividly reading and laughing OUT LOUD. I'm an emotive reader. I will laugh and cry. I will gasp. I love books that make me feel things. When kids books can make me (an adult) laugh, that's something special. This book has humour and charm in the bucket loads. I need to take a moment to mention the illustrations too. They add so much to the story. If the cover was what I had to go off, I knew I wouldn't be disappointed! They are just brilliant.
It's charming, it's funny, it's sweet… there's this incredible balance of all things wonderful in this book. There's a MASSIVE chunk of science thrown into this book which I thought was brilliant. So much science learning could go along side this book. It is absolutely spot on for primary schools. Our kids have taken this book entirely under their wing and they can't get enough of it.
When I heard there was going to be a sequel, I was delighted. However, I am SO SO SO VERY SAD that the sequel isn't out here until August though… what's that all about!? (Lucky America getting it first!!)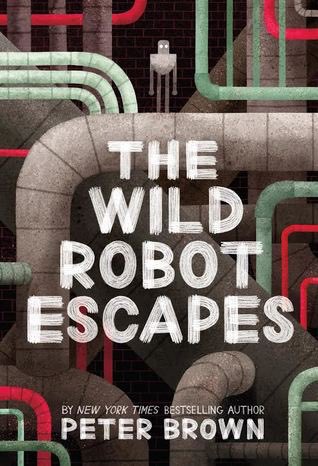 Following my review on twitter, the author tweeted me after I posted that I'd read it to link me to a blog post he wrote himself about the story. I thought it was fascinating! Check it out here.
Have you read The Wild Robot?
What would you do if you found a robot emerged where you lived?
What would you do if you woke up on a strange island?
Let me know your thoughts, and we can talk about how far away August is together. *weep*
S x