I have seen this meme on my friend Kelly's blog (check our her most recent Down the TBR hole post here: clicky) and was most curious as to getting started! I had no idea what it was all about, just that it involved your TBR. After checking Lia's post about the meme (I was a bit clearer!) so thank you Lia for creating and explaining!
It works like this:
Go to your goodreads to-read shelf.

Order on ascending date added.

Take the first 5 (or 10 (or even more!) if you

'

re feeling adventurous) books. Of course, if you do this weekly, you start where you left off the last time.

Read the synopses

 

of the books

Decide: keep it

 

or should it go?
Now it must be noted that my Goodreads isn't the most reliable tell of my TBR pile (the books in my bedroom are probably a lot more reliable), as I went through a phase of not using Goodreads. But let's see!
How To Be A Woman – Catlin Moran
Apparently this was the first book I ever added as a TBR book on Goodreads. I still haven't read it, but I do want to. I will KEEP it for now.
Guilty Wives – James Patterson and David Ellis
I am a massive James Patterson fan (despite not having read much by him recently), but this doesn't hit a chord anymore so I will REMOVE it.
The Sisterhood of the Travelling Pants – Ann Brashares
I see people talking about this all the time and feel it's one I might enjoy, so like the Caitlin Moran book it can stay for now: I will KEEP it.
It's a Funny Kind of Story – Ned Vizzini
I remember adding this around the time I was reading Perks of Being a Wallflower (maybe!). It's still one I want to read, so I will KEEP it.
My Horizontal Life: A Collection of One Night Stands – Chelsea Handler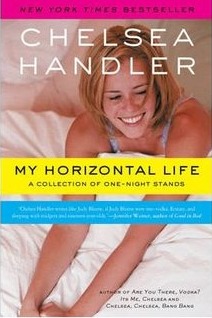 I have NO recollection of adding this! I do like some of Chelsea Handler's work, but I think this is one I will REMOVE.
Seriously… I'm Kidding – Ellen Degeneres
I love Ellen Degeneres. I think she's one of the best humans in the world. I need to get my hands on this, so it will be a book I KEEP.
Boy: Takes of Childhood – Roald Dahl
I know, I know. I can't quite believe I ahven't read this either! I am pretty sure I own a copy of this, and will get round to reading it eventually, so it will be a KEEP.
Chelsea Chelsea Bang Bang – Chelsea Handler
Clearly Goodreads Me likes Chelsea Handler. However, like the other one I think I will REMOVE this. 
The Catcher in the Rye – J.D.Salinger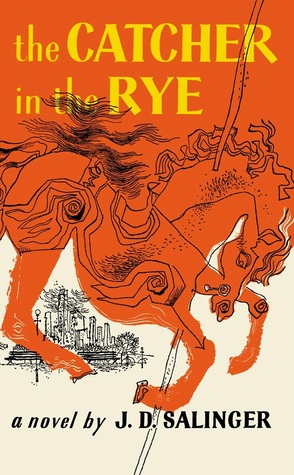 This is a book a lot of people talk about, and I just have not got round to buying or reading yet. I do think it is one I will read however, so I will KEEP this for now!
A Clockwork Orange – Anthony Burgess
Again, this is another kind of classic that I haven't yet got round to, but I fully intend on one day! For this reason it is a KEEP book. 
That was fun! I kept 7 books and got rid of 3. 
Which books would you have kept?
Which would you have got rid of?
Have you ever tried to clear out your TBR list?
Let me know your thoughts in the comments, or on twitter!
 S x