Hello! 
Time for a tag! I haven't done one in forever! Thank you so much to Kelly @ Kelly's Rambles for tagging me and Louise, Amy and Charlotte for creating it! Can't wait to share some of my favourites with you all! 
The rules are simple: if you're tagged you need to answer the questions and tag four of your bookish pals, as well as crediting the tag's creators. Enjoy!
Mini Milk: Short and Sweet?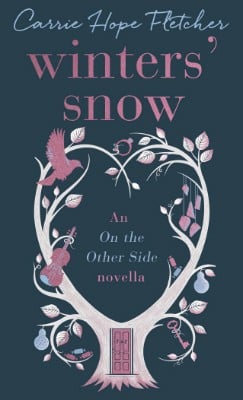 I love Carrie Hope Fletcher, so when I found out there was going to be a novella, I knew I needed to get on it and it's so perfectly gorgeous. A brilliant accompaniment!
Magnum: Best Classic?
Not sure whether this counts as a classic? But definitely 1984. I absolutely love it. We studied it for GCSE and it just hooked me then. I've read it since and it's doublegood.
Cornetto: Book With A Surprise Ending?
I DEFINITELY thought After The Fire was going in a different direction to what it did. There were things in this story that I didn't see coming. Absolute winner though. Go read it!
Rocket Ice Lolly: A Book Which Looks More Exciting On The Outside?
Meh. I was SO excited for Caraval and then it didn't quite hit the spot. It's probably worth reading to make your own opinion, but I didn't LOVE it like I thought I would.
Ben & Jerry's: Most Versatile Author?
Oooh, interesting. I do not know. Robert Bryndza should get more praise though. His Coco Pinchard books are some of the best, funniest books that I've ever read. His switch to crime thrillers was welcomed and his Erika Foster books have all been brilliant. 
Fab: Weak Ending?
I wanted so much for this book. I have a strange relationship with this book. BUT WTF WITH THAT ENDING? Why would EITHER of them do that? UGH. I have a lot to say about this book. Don't get me started.
Rainbow Lollies: Favourite LGBTQA+ Fiction?
Shout out SO HARD to David Levithan. This book however has my heart because it's so unique in its writing and its delivery. If you haven't read it, please do. It just speaks volumes. 
Nobbly Bobbly: Gritty Subject, Sweet Message
Possibly my only NF book on my list. This book is essential reading for everyone. I suggest if you haven't already, that you get it read. Depression is very real: Matt Haig shows why living can be worth it.
Boss Strawberry Double: International Author?
I HAVE SO MANY. But I think Alwyn Hamilton gets this shout out. I have ABSOLUTELY adored Rebel and Traitor and I can't wait for Hero at the Fall. YAS. 
Magnum Ice Cream Tubs: Weird but Good?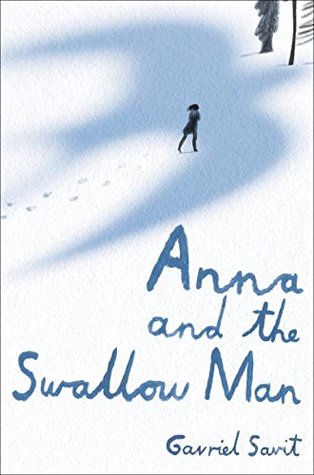 Read this earlier this year and it's definitely a different book. I would love everyone to read it though. I really, surprisingly, enjoyed it. 
Crunchie Blast: Great Spin-Off/Retelling
I haven't read many retellings but I will definitely be checking out everyone else's recommendations as this is one place I wanna start reading more! (If you have any recommendations then please holler!)
Solero: Light and Fluffy?

Bloody loved Unconventional when I read it. Such a happy story! It's one of the few books that has made me smile all the way through. If you're in need of a book to make you smile, then please, go read this!
Choc-Ice: Book You Don't Want To Admit You Love?
I don't know that I have a book I'm ashamed of admitting I love. 
Fruit Lolly: Left On The Shelf?
There's quite a few books that have been on my shelf forever. I even did a post about them! S4S – TBR forever
Mint Choc Chip: Love It or Hate It?
Meh. Don't get me started. There's things I love and things I don't. Katniss is my biggest gripe with this story. 
I'm not going to tag anyone because I think everyone's been tagged! If you wanna do this tag then please do!! 
S x