Arctic Star: bravery, friendship, duty and the cold!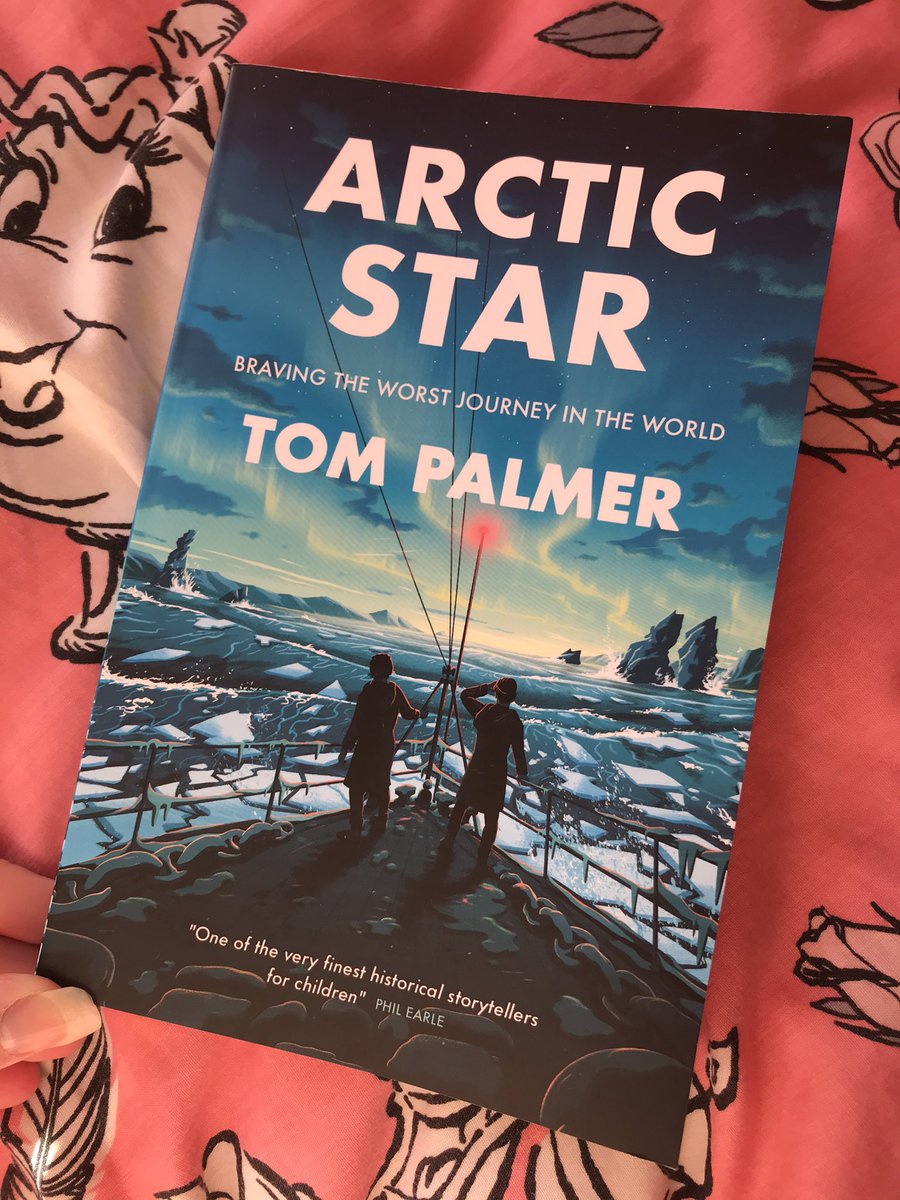 Winter 1943. Teenagers Frank, Joseph and Stephen are Royal Navy recruits on their first mission at sea during the Second World War. Their ship is part of an Arctic Convoy sailing to Russia to deliver supplies to the Soviets. The convoys have to navigate treacherous waters, sailing through a narrow channel between the Arctic ice pack and German bases on the Norwegian coast. Faced with terrifying enemy attacks from both air and sea, as well as life-threatening cold and storms, will all three boys make it home again?
Anyone who has been here long enough will know that I am:
a) a massive fan of wartime stories (mainly WW2)
b) a massive fan of Barrington Stoke books
c) a massive fan of anything Tom Palmer writes…
Luckily for me, Tom Palmer and Barrington Stoke publish some incredible WW2 based stories and each and every time I read one, I am struck by just how blooming brilliant they are!
I was recently sent a copy of Tom's brand new book, Arctic Star, and it pushed its way up to the top of my TBR. I needed to read it. Tom's books always hit hard and they're so incredibly well written that I knew this one would be no different. As soon as I started, I was hooked. The opening chapter is just exceptional – you are right in on the action and once you're in, well, we all know, there's no going back.
Arctic Star tells the story of Frank, Joseph and Stephen who are on their first mission at sea in WW2. They're part of an Arctic Convoy navigating the perilous waters travelling to Russia to deliver them supplies as part of the war effort. On their way, they battle the freezing cold, the threat of the Germans constantly on them and storm after storm. There's a constant threat of danger in every page. You see the boys land in Russia and what happens when trying to be friendly ends up being quite dangerous… and a very harsh, and harrowing, reality of war.
This book, like the rest of Tom's books, just hit everything for me. It's jam packed with brilliant nuggets of non-fiction but told through gorgeous narrative, characters you really will fall for and a connection between them that is just incredible. There's some scenes that broke my heart. There's scenes that made me giggle. This book is just incredible. Tom just gets it.
I'll be honest, I knew NOTHING of Arctic naval travel before I read this. I obviously had a concept of it being a thing, but very little knowledge. I love that Tom's books are historically accurate, well researched and brilliantly written. I honestly can not wait for me… bring on more WW2 fiction please!
My Goodreads review:
Tom Palmer is one of those authors who just GETS it. He hits the nail on the head again. This is an incredible book: a story of bravery, friendship and Naval arctic travel. This made me cry twice. The friendship between the boys, the sense of duty and the very real emotions of being a soldier. Just exceptional. I can not get enough of his WW2 fiction so if we could have more that'd be great!
If you'd like to know more about this story or any of Tom's writing, you can check out his website (which is well worth a visit!).
A massive thanks to Tom for sending me a copy of Arctic Star. It is so well loved in my life.
Can you recommend me any more WW2 fiction?
S x