Good morning everyone!
I'm back again with another free resource for you all – I hope it is useful! People on Twitter seemed very keen, so I figured I'd share! It's just a very simple "menu" of activities to do on World Book Day to celebrate books and reading – in a few different ways!
There, hopefully, is something for everyone here! Whether children are in school or at home, you can send this out for them to enjoy books and reading in all of its glory! We'll be sending this out whole school and encouraging children to share photos of them enjoying themselves on the day!
It is a real shame that we can't have World Book Day with our classes, but let's make it a fun day still for children in school OR at home! If you're looking for more resources, the World Book Day website is JAM PACKED with resources and ideas!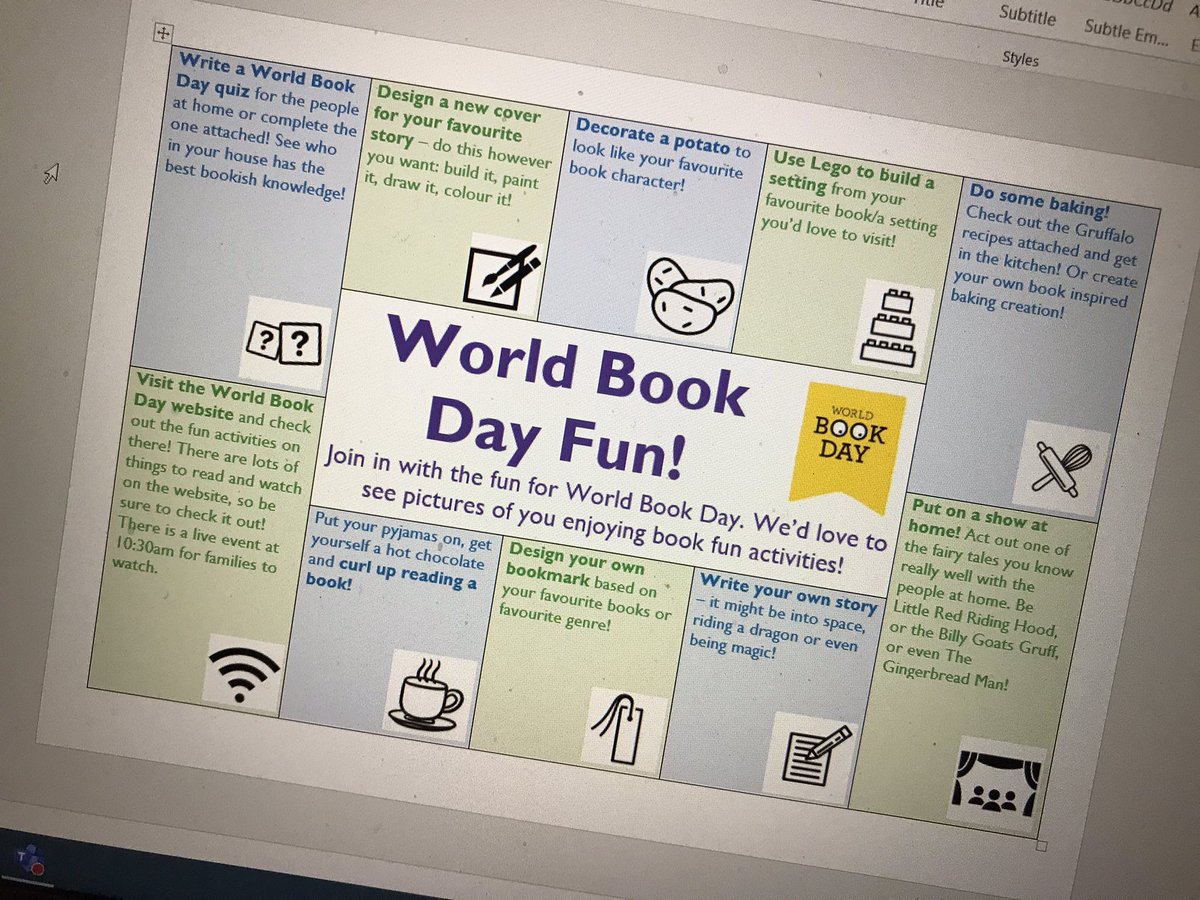 I've collated examples of the character potatoes (which you can download below) and the quiz and the Gruffalo recipe are available on the World Book Day website:
As always, I'd love to know if this is any use to you! Feel free to download, share with parents, put on your websites or your online learning platforms! But please don't put this on any websites claiming them as your own – a little credit (either of my blog, my twitter @eenalol or my instagram @thisgeordieteaches) goes a long long way! Please spread the love and share this as far and as wide as you wish!
S x