Hello friends!
It's Thursday, so that can only mean one thing: TAG DAY.
Today I'm taking on the TBR tag. Another one from my back log of tags, so if this is yours let me know and I'll credit you! I'm not really a TBR creator… I'm more of a book collector and then read them when I fancy them kind of gal!
Saying that, let's go!
How do you keep track of your TBR pile?
I have boxes of unread books at the foot of my bed and when I finish a book, I go to the boxes and choose the next book to read! I don't have a list or anything: it's just in my head/in those boxes!
Is your TBR mostly print or e-book?
Mostly physical copies of books. My kindle is dead unfortunately (RIP KINDLE).
A book that's been on your TBR list the longest
I don't know actually! There's definitely some books a few years old on that list!
A book you recently added to your TBR
If we're talking a book I bought/acquired recently to add to my TBR, I'd have to say The Shark Caller by Zillah Bethell. The brilliant humans of Usborne sent me a copy and I'm so excited to read it!
A book in your TBR strictly because of its beautiful cover
I'm gonna be honest here and say that I am a COVER MAGPIE. I love a sparkly cover or a beautiful cover. I know you shouldn't judge books by their covers, but if it's got a pretty cover I am SO MUCH MORE LIKELY to pick it up. A book that's clearly only there for its cover is The Surface Breaks (I'm not a Little Mermaid fan particularly).
A book on your TBR that you never plan on reading
I mean I PLAN on reading all of the books on my TBR if we're being honest… but some I'm going to get around to reading/am much more excited about reading than others.
An unpublished book on your TBR that you're excited for
Here's just a few of them… (this was the first 6 that popped into my head!)
A book on your TBR that basically everyone's read but you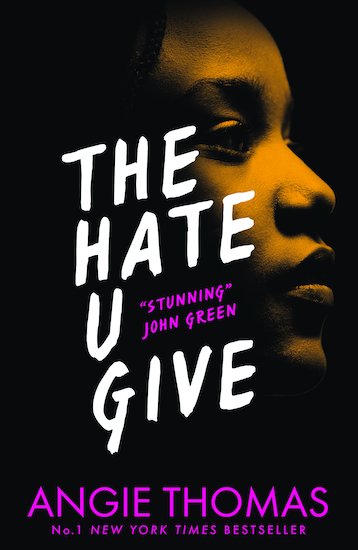 There is only one answer for this… THUG.
A book on your TBR that everyone recommends to you
Lol, see the answer above!
A book on your TBR that you're dying to read
I have none of these books in my physical possession yet, but as soon as I do, you KNOW I'll be reading them. *prays the postman brings me Hold Back The Tide soon*
How many books are on your Goodreads TBR shelf?
93 books on my 'Want to Read' shelf, but I don't really use my 'Want to Read' shelf very well. I might actually go through and sort it out now!
And there we go! That was my TBR tag. As we have seen, I don't have a physical TBR, but there are MANY books I want to read. I mostly haven't read them yet because I don't own them/don't have time (god damn you work)
If you wanna have a go at this, feel free!
S x