Hello friends!
You've clicked on a blog post with a question as the title, so I guess you want to know my reasons behind the question. Well, settle in for a little lesson in Why Steph reads Children's Books and Some Recommendations.
Well… this all stems from the fact that I read this book by Katherine Rundell recently, and it made me think. It made me wonder why more people DON'T read children's books. Let's be honest, they're BLOODY MARVELLOUS. If you're reading this blog post, or if you're a frequent reader of my blog, you know that I think this about kids books. They're a big part of my life and not just because I'm a teacher and a blogger. I'd read kids books even if I weren't those things. If you've not read the book below, please go out and purchase it for yourself – it's a short essay about why you should be reading children's books… even if you're an adult.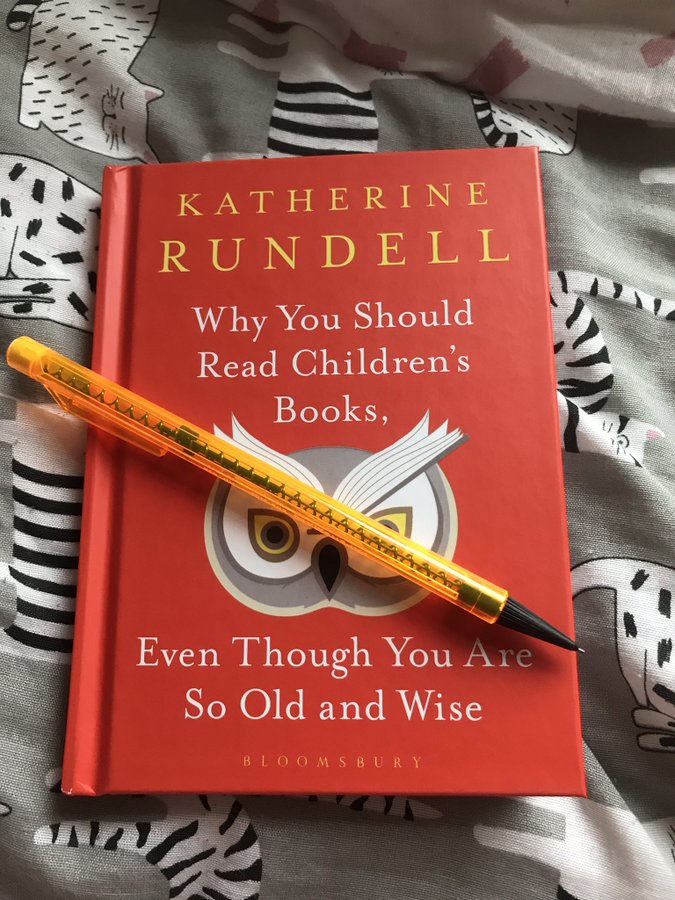 So why do I read children's books? Here's 9 reasons, with some recommendations to get you started!
They are really fast paced
Adult books can be SO SO SO SLOW. You get half way through and nothing has happened. If you read a children's book, within the first few pages something has happened and you're RIGHT into the action.
They're INTERESTING
Kids books are filled with stories which are interesting. They'll open your world up to experiences you've never had before. They'll show you places you've never been. You'll meet characters you've never met before. They keep moving and keep evolving as you go.
They have BEAUTIFUL covers
We all love a good bit of shelf appeal and some of the most gorgeous covers in the world are in the children's book industry. Adult books can be very boring, but step into the children's section and you'll get some gorgeous covers which will make you swoon.
They'll make you think
I love reading a children's book that brings up some interesting talking points. There's a whole host of things that children's books can make you think about. Books create a wonderful platform to open conversations about being kind to the world, kind to each other and kind to yourself.
They're really bloody well-written
Theyre wonderfully formed stories. They're complex. They're stories within stories. So gorgeously sculpted that there's a true artform to it.
They teach empathy beautifully
You'll live life through the eyes of people you've never had the experience of before. You'll meet characters and have your eyes opened to how the world is lived through their eyes. You'll fall in love with voices and personalities that you might not experience not reading kids books.
They are gorgeously rich in language
Pick up any children's book and you're instantly reading books which are so rich in vocabulary and language that you'll come across words you may never have come across before.
There's such a WIDE range of stories and formats out there
Whether you want something in this world, in a fantastical world, a murder mystery or a magic book. If you're after a graphic novel, or an illustrated chapter book, you'll find books of all types for all kinds of readers in the world of chapter books.
You'll be seen
Children's books have A LONG WAY to go in with this, but there is some wonderful representation out there in children's books. Characters of all races, sexualities and religions are being written about and that's important. The more books we read about characters of different backgrounds, the more publishers will realise there's a NEED and a WANT for books like this.
There are so many other recommendations I have for these different things, but I had to restrict myself. If you want to know more about any of these books, or want more recommendations, please just let me know and I would LOVE to chat with you! Also, most of these books are chapter books, but if you want picture book recommendations, I can do that!
And there you go… the reasons I think eveyrone should be reading children books!Not an exhaustive list of reasons or recommendations, but just some of my favourites!
Do you read children's books?
Why do YOU think people should read children's books?
What's the best children's book you've read recently?
Let's get this conversation started and get it going so more people branch out and read children's books… I think they're just mint.
S x