It's finally time to say goodbye to the Summer… so I thought I would do ONE LAST tag all about the Summer! (What can I say? I'm holding on as long as I can!!) I saw this gorgeous little tag on Rosie's blog and I just knew it was the perfect thing to say goodbye to Summer with!
What book cover makes you think of Summer?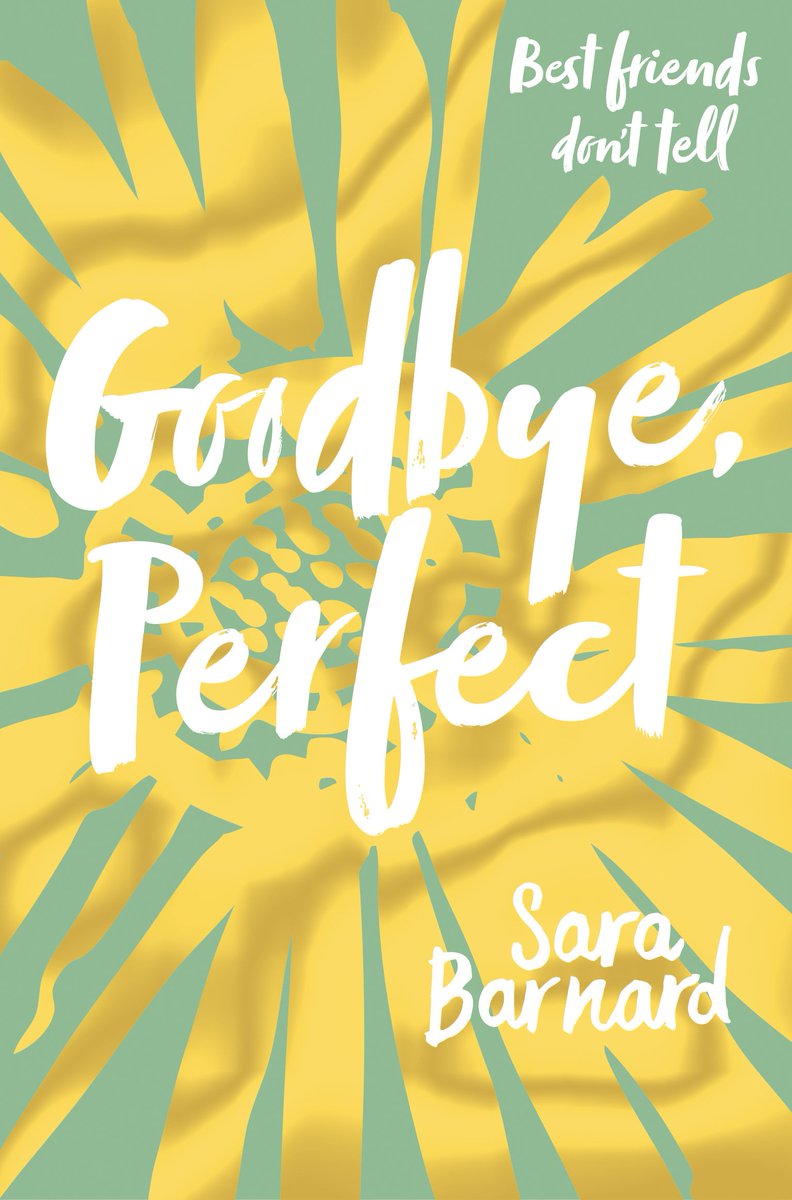 You know what? Any time I see Sara Barnard covers, I think of Summer. I dunno if it's the gold or what… but they always make me think of Summer (particularly Goodbye Perfect)
Which book has brightened your day?
I read I,Cosmo over the Summer and it filled me with delight, hope and joy. It is an amazing story with a doggo as the main character (he doesn't die, I promise!). It's just a gorgeous story about friendship, family, bravery and love.
Find a book with a yellow cover:
This was one of the #SixforSunday prompts recently, so here's LOADS!!
What is your favourite Summer beach read?
I reckon Alex in Wonderland would be a proper fun beach read. As it's set at the beach, I think it would be proper apt to read… plus we all need a bit of light entertainment when we're relaxing at the seaside!
Which action book had you running for the ice cream man?
For all it disappointed me… the ending of Two Can Keep A Secret had me FLABBERGASTED. That last line though. 
Which book has left you with a bad an/or painful ending?
Guys. I can't tell you how much A Pocketful of Stars BROKE ME. Like, IN HALF. Aisha Bushby has a lot to answer for. 
Sunset: Which book gave you the happiest feelings when it ended?
I'm going to cheat and mention 2. No Big Deal by Bethany Rutter because I needed that book in my life and the ending is like a big F YOU to the world (Emily is an absolute wonder characters and she needs more love); Song of Sorrow by Melinda Salisbury because the ending NOT WHAT I EXPECTED but EVERYTHING I NEEDED. The ending of that duology is SO BLOODY SPOT ON. Man. I miss Sorrow and Luvian. (Luvian tho)
Which book cover reminds you of a sunset?
Purely based on the colours, The Radleys by Matt Haig is perfect for this. It's also a BRILLIANT story. (I don't think he's written a bad book so far!)
What is one book or series you hope to read this Summer?
Well, I'm going to say one that I hope to read NEXT Summer because Summer is over *weeps*
I'm gonna be predictable AF here and say State of Sorrow and Song of Sorrow by Queen Melinda Salisbury. For so so many reasons. If you don't know what they are then are you even a reader of this blog? If you haven't read them yet, can you please do that because Mel deserves all of the love and all of the praise. 
And there we go.. this tag, just like Summer, is officially over!! BOOHOO. 
If you fancy doing this tag, go for it. If you have a tag you think I'd be interested in, please let me know… I love a Thursday tag!
S x