Whey aye man. Welcome to a different kind of post from me! 
Now, as most of you know, I'm a VERY proud Geordie. Very proud indeed. Us Geordies are brilliant people. We are often voted friendliest and the best accent to hear on the phone and stuff like that. We have some of he best beaches in the UK and one of the most beautiful streets in the UK. But we also have some brilliant local businesses.
Today, I'm spending a little time sharing one of my favourites. Geordie Gifts brings together some of my favourite things: cards, tote bags, mugs and being a Geordie.
Having a browse of the website, you find all kinds of wonderful goodies! I'm going to share a few of my favourite products with you all today!
I'm loving the Great North Run cards… particularly fond of this one. (I may have purchased one or two for the excellent humans I know that are running it!)
There's all sorts on the website. I could go on sharing pictures and links for things for a while, but I will restrain myself. If you like what you see (and why wouldn't you?), I would recommend going over there and purchasing yourself some brilliant Geordie gifts. Treat yourself, or others!
If that's not enough, you can get many laughs from the Geordie Gifts twitter too! Following Geordie Gifts on twitter and Instagram brings me many laughs. It's fair to say that Craig is one of my favourite Instagrammers. With content like Bus Watch, Trolley Watch and hilarious office content, you should go over and follow him if you like a laugh!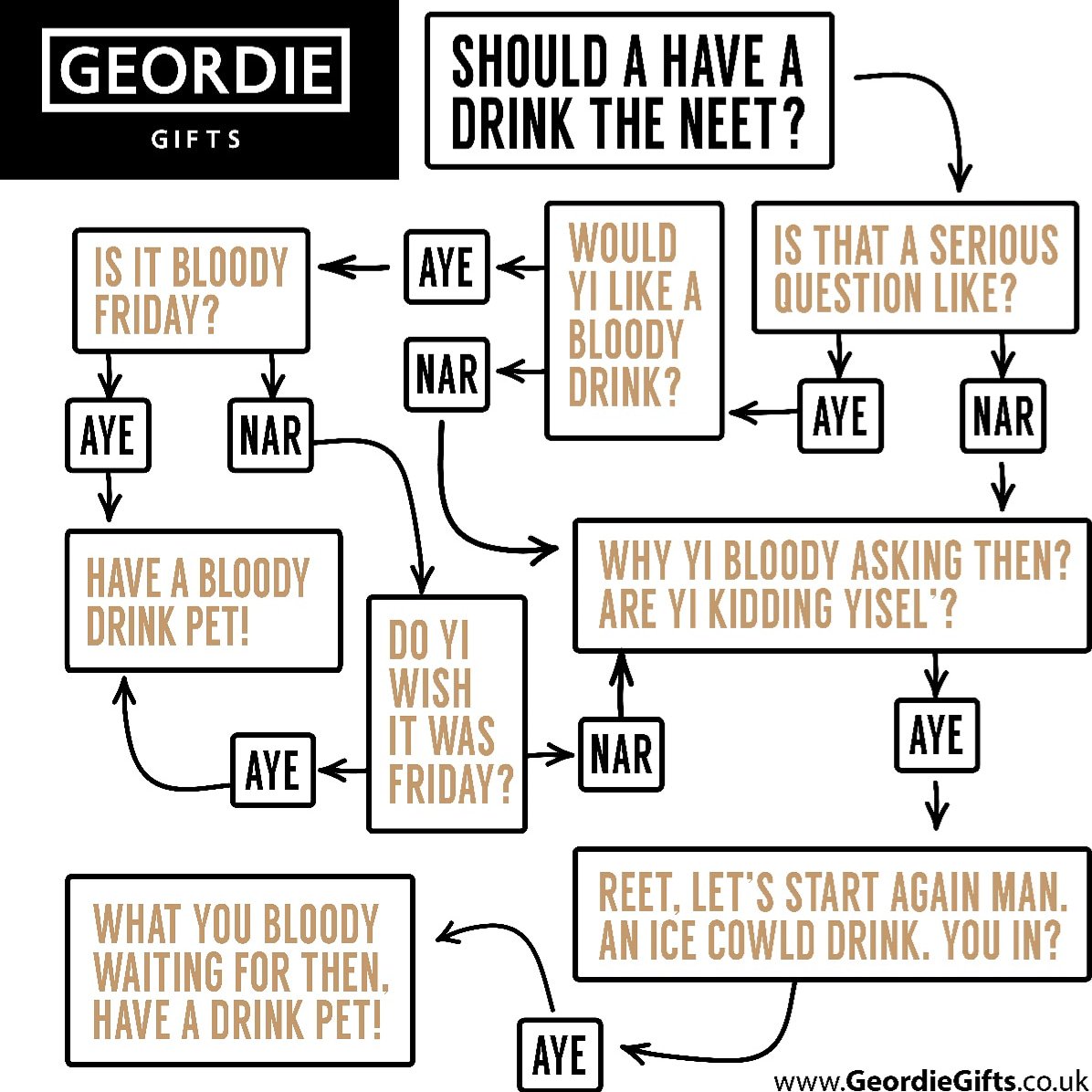 S x