Notes on a Nervous Planet: like reading a book from your clever and caring friend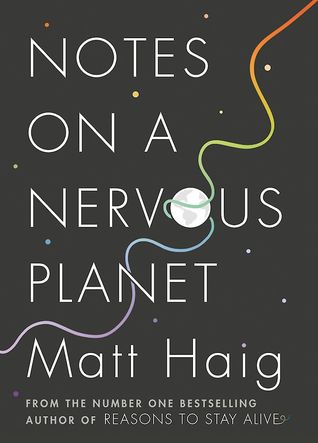 "The world is messing with our minds.
Rates of stress and anxiety are rising. A fast, nervous planet is creating fast and nervous lives. We are more connected, yet feel more alone. And we are encouraged to worry about everything from world politics to our body mass index.
– How can we stay sane on a planet that makes us mad? 
– How do we stay human in a technological world?
– How do we feel happy when we are encouraged to be anxious?
After experiencing years of anxiety and panic attacks, these questions became urgent matters of life and death for Matt Haig. And he began to look for the link between what he felt and the world around him."
I'm a massive fan of Matt Haig's work (both fiction and non-fiction) so when I found out there was going to be a "follow up" to Reasons to Stay Alive, I knew I had to get my hands on it. (I use that term loosely as it's not really Reasons to Stay Alive 2, it's more a companion, a friend). Notes (as I will refer to this book as because it's shorter to type and shorter to read for you all!) explores the world – our technologically savvy, somewhat dependent world – and what the crutches of social media, technology and abundance are doing to us as a world. 
You've probably just read that and thought 'OH MY WORD, what a depressing sounding book' and you'd be wrong. Notes is enlightening, it's uplifting, it's brilliant. As someone who has a presence online, I am aware of the fact that my phone is never far from me, that I tweet a lot, that my instagram is updated regularly… so reading this was something that I think was the beginning of something for me: awareness. An awareness of the fact that this morning I scrolled and refreshed twitter 4 times before I realised that really nothing was going to happen if I didn't refresh twitter. That's what this book is all about: awareness. 
There's a chapter in this book from the perspective of the beach. Yep, you read that right… the beach. It might be one of my favourite chapters from the book. The beach doesn't care what you look like, it doesn't care if you have a "beach-ready body". It's a beach. It's sand and water. The beach doesn't need you to be ready, it just needs you to be there (and even then it doesn't NEED us to be there!) 
I'd recommend this book to everyone. Whether you're a social media fan, a Matt Haig fan or not. It's not a book that I can sing and dance about because it's not a book that sings and dances itself – it's a book that's a bit like a friend. It's there, imparting wisdom, some silliness and some comfort – all of the things that I love about Matt Haig's books.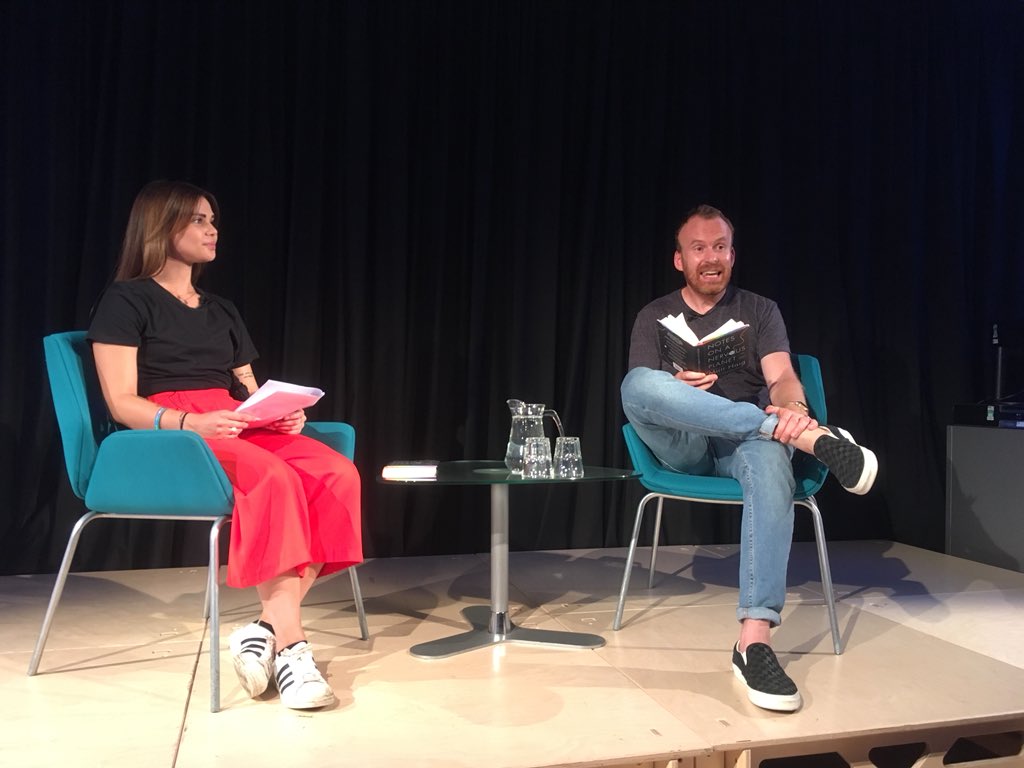 To coincide with the release of this book, I was lucky enough to get my hands on a ticket to go listen to Matt talk about this book at Newcastle Central Library. It was a great night and Matt even read the chapter from the beach, which definitely made me chuckle. This is the second time this year I've met Matt and he was just as wise and charming as the first time!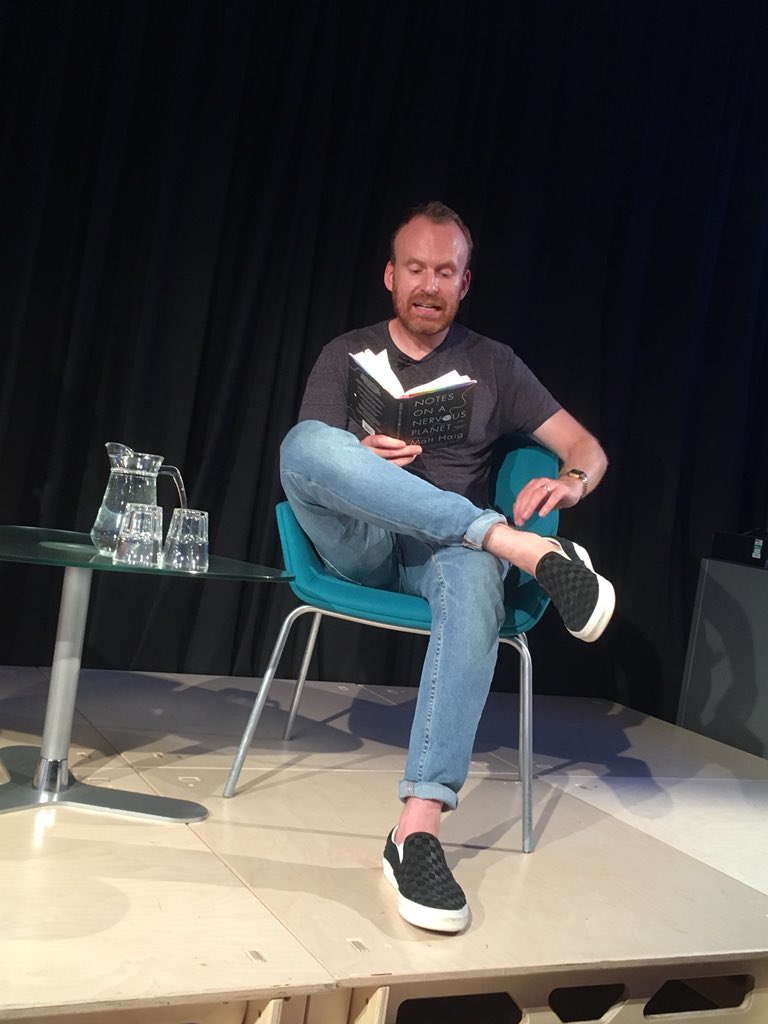 Massive thank you to Waterstones Newcastle for bringing Matt back to Newcastle! 
If you're interested in any of my other reviews of Matt Haig books, check them out:
Have you read any Matt Haig books?
Have you read Notes on a Nervous Planet?
Do you, like me, get super nervous when meeting authors?!
Let me knw your thoughts in the comments! 
S x