Max and the Millions: adventure filled and laughter a-plenty!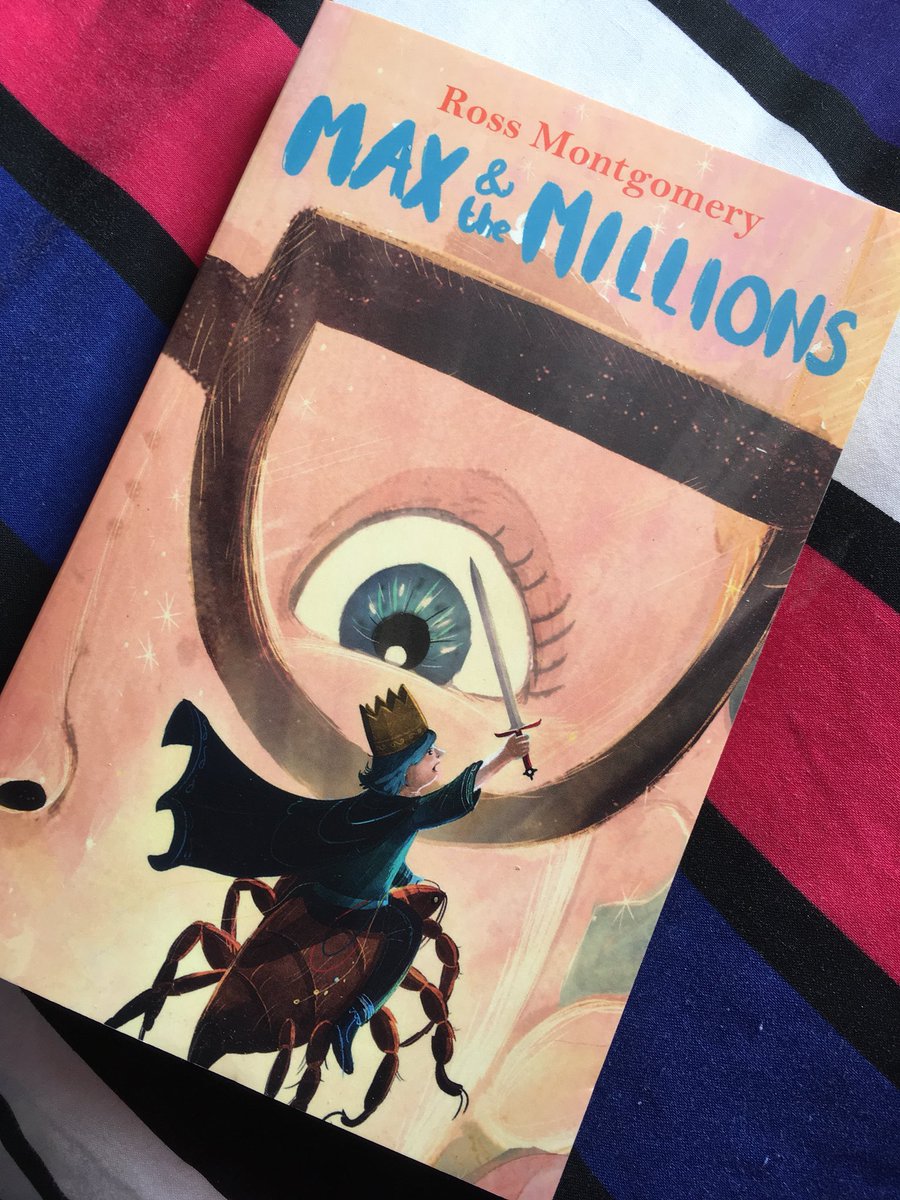 "Max is used to spending time alone – it's difficult to make friends in a big, chaotic school when you're deaf. He prefers to give his attention to the little things in life… like making awesome, detailed replica models.
Then Mr Darrow, the school caretaker and fellow modeller, goes missing. Max must follow his parting instruction: 'Go to my room. You'll know what to do.'
There on the floor he finds a pile of sand … and in the sand is Mr Darrow's latest creation… a tiny boy, no bigger than a raisin, Luke, Prince of the Blues. And behind the tiny boy… millions of others – a thriving, bustling, sprawling civilization!"
Max and the Millions starts with one of the most intriguing first chapters I've read for a long while… I knew that I was in for something very fun and interesting from that opening chapter. Reading on did not disappoint!
Max tells the story of young Max, a boy who doesn't have many friends, just trying to keep going at boarding school. This boarding school has possibly the world's worst headteacher (genuinely despised the man… he bothered me a lot) and Max does not fit in. He wears hearing aids and his headteacher is not very subtle about it. He's singled out a lot. He doesn't feel included in school life at all. He has a friendship with the school janitor, they bonded over building miniature replica models. However, when the janitor disappears it is up to Max to try and save the world which has been built before it can be ruined. 
Max, having found a secret message in Mr Darrow's room, has to leave school for the summer. This makes him worry. Will the janitor's room and all of the things inside still be safe after the summer holiday? When Max arrives after the summer holidays, he is amazed to find that there are now millions of little people living in Mr Darrow's room, in this little world which was created there. 
There's some hilarious moments with the 3 warring camps which are living in the room – the Reds who are led by the Queen; the Blues, led by a pretty lazy son of the deceased king, and the Greens, ran by a pretty mean man. The descriptions of where they live within the room (under the bed, in the bin) made me chuckle. It amazes me that authors can see everyday things and come up with such extraordinary little worlds! 
Max knows he needs to get these 3 camps to agree and he needs to get them to safety. He eventually finds an ally in one of the boys at school. The friendship between Max and Sasha was brilliant to see. Max learns to trust people and, in time, builds a friend. 
I'm a massive Ross Montgomery fan – Perijee and Me is one of my favourite books. This one is a great book to read next. The kids at school are loving it! 
My goodreads review: A great book filled with adventure and laughter! Certainly made me laugh out loud more than once. Brave main characters, an excellent portrayal of disability and a mean head teacher. This is accessible and fun, kids will love it!
Have you read any Ross Montgomery books?
Would you like millions of little men and women living in your room?
Did you have any disastrous teachers growing up?
Let me know in the comments, or on twitter! I'd love to talk good/bad teachers!
S x