Batman Nightwalker – a book which builds slowly, but packs a punch!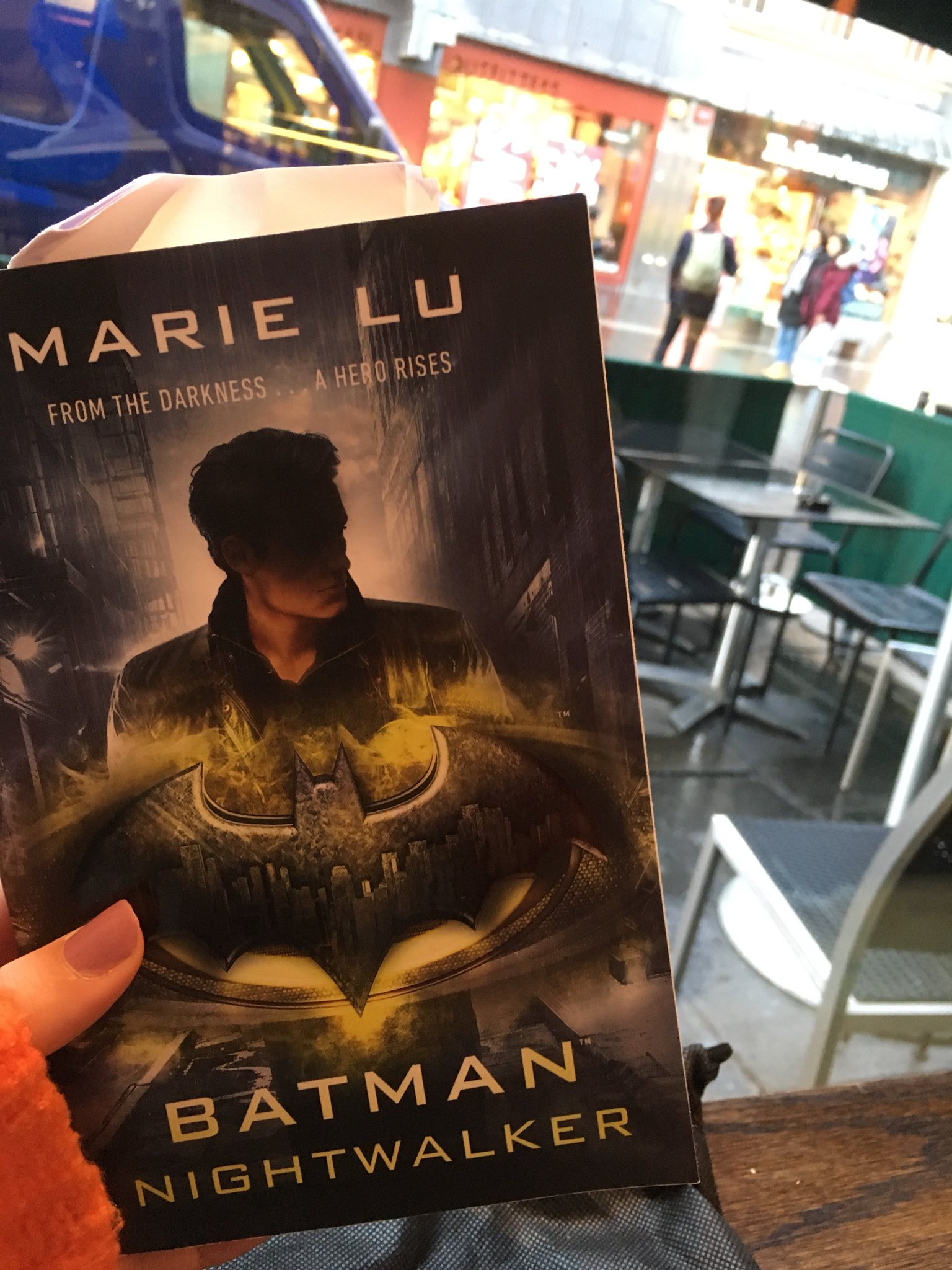 "Before he was Batman, he was Bruce Wayne. A reckless boy willing to break the rules for a girl who may be his worst enemy."
Batman: Nightwalker is part of the DC Icons collection: a collection of books published by Penguin Random House, using DC heroes reimagined and written by some incredible authors. There has already been Wonder Woman, written by the incredible Leigh Bardugo, and later this year Catwoman is being released, written by Sarah J. Maas. Batman: Nightwalker is the second of the series to be released. I loved Wonder Woman, so I had high hopes for Batman. Thank you so much to the publishers for sending me a copy to read!
Initially this book was quite slow to build, but once you're in the action YOU'RE IN THE ACTION. On reflection, I really liked the build up. I'm glad I persevered with it because it made it worthwhile in the end. I'm not a massive Batman fan, I don't know that much about Batman, but I felt like there were some great tidbits of information that Batman fans would love. 
As well as meeting Bruce (the man, the bat, himself) you are introduced to creepy Madeleine. A baddie by every other name. She's part of a group of villains named the Nightwalkers, who are currently playing Robin Hood, but a murderous Robin Hood. They're killing rich people, hacking into their bank accounts and then stealing their money, all in the name of "doing what's right". She's EVIL. She's creepy. She was an absolute gem of a character. I really liked her as a character (not a person, she's a BAD person). She added a whole level of intrigue to this story. I want more about her!
I really liked the relationships between the characters in this story. Bruce and Alfred's relationship: the father-son, boss-employee, friends dynamic. I really liked it. Team Alfred so much. Their warmth compared to the coldness of the Bruce-Madeliene relationship was interesting. Bruce-Madeleine was an interesting dynamic. He wanted to know more about her. She was an enigma to him. She uses him to get what she wants. (I wasn't a fan of the old romance in this book… gotta admit!) 
My goodreads review:
"Action packed, creepy and intense baddies and just the perfect pace. Slow to build and then BAM. I really enjoyed this book, and for a casual Batman fan like me, it was pretty good – not too much I didn't understand!"
Have you read Batman?
If you could have your favourite author write a book based on your favourite superhero/supervillain… what would the combination be?
Let me know your thoughts! I'm going to go contemplate my author/hero combination now. I'll let you all know later!
S x