Hello!
We're in 2018 now, but I thought I would spend some time reflecting on the amazing bookish year I had in 2017 with this brilliant End of Year Book Survey. I saw this on my friend Kelly's blog (check out her post here). Check out the original post from Jamie here, with all of the questions here! 
I hope you're ready for a long one!
Number Of Books You Read: (if we're going purely on my Goodreads total, which doesn't include picture books)
112


Number of Re-Reads:

0


Genre You Read The Most From:

MG or YA
1. Best Book You Read In 2017?
I rated 56 books as 5 star… so I read a LOT of brilliant books. 
I would go with A Quiet Kind of Thunder or The Scarecrow Queen though.
2. Book You Were Excited About & Thought You Were Going To Love More But Didn't?
I had such high hopes for Caraval and it just kinda failed. It was OK, but I didn't love it. 
 3. Most surprising (in a good way or bad way) book you read?
Everyone had RAVED about this book so I was really glad to get my hands on it and then I ended up really disliking it. I didn't really enjoy it AT ALL.
 4. Book You "Pushed" The Most People To Read (And They Did)?

So many people have told me they read this series because of my pushing. Quite happy with that. More people need Melinda Salisbury in their life.
 5. Best series you started in 2017? Best Sequel of 2017? Best Series Ender of 2017?

Best series I started? Ink by Alice Broadway. I absolutely adored this book and I can't wait for the continuation this year! I want to know what's coming next!
Best sequel? Traitor to the Throne by Alwyn Hamilton. This series is EXCEPTIONAL and Traitor is just brilliant. (I've also just finished Hero at the Fall and MY WORD)
Best series ender? The Scarecrow Queen by Melinda Salisbury. So the Twylla you meet in The Sin Eater's Daughter is an incredibly different Twylla to the young woman in this book. I love her so much. 
 6. Favorite new author you discovered in 2017?
Matt Haig. Not really a NEW author, but I hadn't read anything by him before this year but I ended up reading 5 books by him in one year!
7. Best book from a genre you don't typically read/was out of your comfort zone?

I don't read much non-fiction. But this book is exceptional and I would implore each and every one of you to read it.
 8. Most action-packed/thrilling/unputdownable book of the year?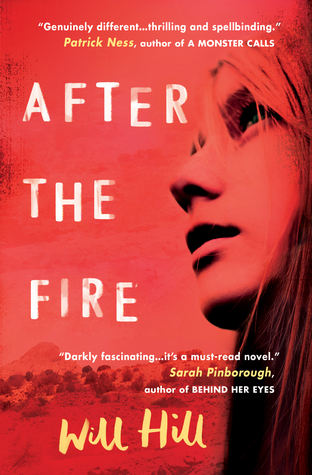 I didn't want to ever put this book down. It is just brilliant. 
 9. Book You Read In 2017 That You Are Most Likely To Re-Read Next Year?
I'm not a massive re-reader, but kids books I have read to myself and then will take into the classroom. I can't wait to use A Place Called Perfect in the classroom. It'll be a BRILLIANT class novel. 
10. Favorite cover of a book you read in 2017?
I am such a magpie for anything sparkly! Absolutely adored this cover. It was one of my most anticipated reads for YALC.
11. Most memorable character of 2017?

Jin. Oh Jin. 
 12. Most beautifully written book read in 2017?
I absolutely adore Kiran's writing style and this book is an incredibly well written and moving story. I need to reread it. 
13. Most Thought-Provoking/ Life-Changing Book of 2017?
The writing of this book, and Matt Haig's writing in general, is brilliant and really makes you think. 
 14. Book you can't believe you waited UNTIL 2017 to finally read?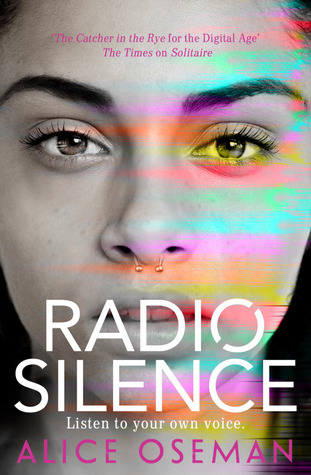 Everyone shouted at me to read Radio Silence, so I did. In 3 hours. I can't believe I waited so long!
15. Favorite Passage/Quote From A Book You Read In 2017?
"The past doesn't have to define you Leora. Your mistakes don't have to be for ever. There's redemption. There's always redemption." (Alice Broadway, Ink)
16.Shortest & Longest Book You Read In 2017?
Shortest: 96 pages (Mint Choc Chip at the Market Cafe)
Longest: 570 pages (Traitor to the Throne)
 17. Book That Shocked You The Most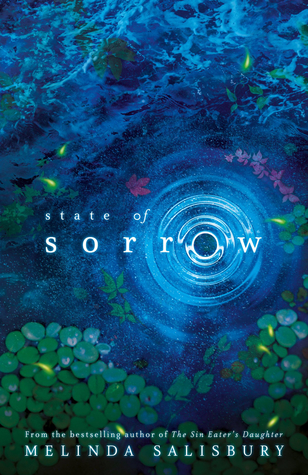 NO WORDS. I HAVE NO WORDS. I audibly gasped at least 4 times in this book. (Yep, I know. I am a lucky duck to have this!)
18. OTP OF THE YEAR (you will go down with this ship!)

Amani and Jin forever.
19. Favorite Non-Romantic Relationship Of The Year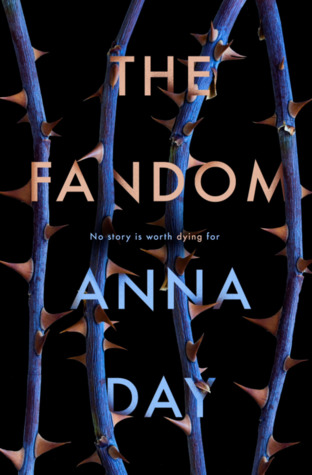 The friendships between the girls in The Fandom. Especially Katie. She's HILARIOUS. I want a Katie in my life.
20. Favorite Book You Read in 2017 From An Author You've Read Previously
I'd read Who Let The Gods Out and NEEDED Simply The Quest. I love Maz. I think she's brilliant and these books are both hilarious and mythological – an excellent combination!
21. Best Book You Read In 2017 That You Read Based SOLELY On A Recommendation From Somebody Else/Peer Pressure: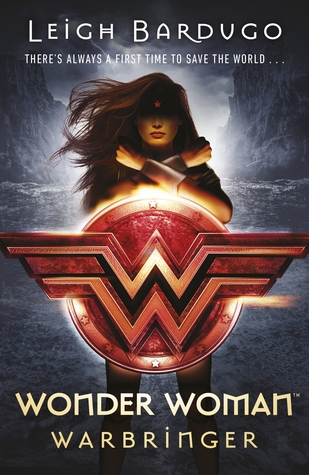 I was very lucky to get a copy of this (thank you book fairy Sarah!) and everyone else was reading it. Once my friends were talking about how good it was, I KNEW I needed to read it.
22. Newest fictional crush from a book you read in 2017?
The Explorer. A weird one I realise, but yeah, him.
23. Best 2017 debut you read?
I can't talk about these two books enough. I absolutely love them both.
24. Best Worldbuilding/Most Vivid Setting You Read This Year?
Mel's worldbuilding is exceptional. You always feel like you're IN her world. Immersion is the best!
25. Book That Put A Smile On Your Face/Was The Most FUN To Read?
I smiled all the way through Unconventional. It is one of those really happy books. I recommend it to everyone when they need something to smile at.
26. Book That Made You Cry Or Nearly Cry in 2017?
ALL OF THEM. I cry at all of the books.
27. Hidden Gem Of The Year?
This is one of those quiet favourites of the year. Emery Lord is a brilliant author and this book properly broke my heart at the end. Not enough people are shouting about this book.
28. Book That Crushed Your Soul?
If you read either of these books and they DON'T crush your soul, we need to chat.
29. Most Unique Book You Read In 2017?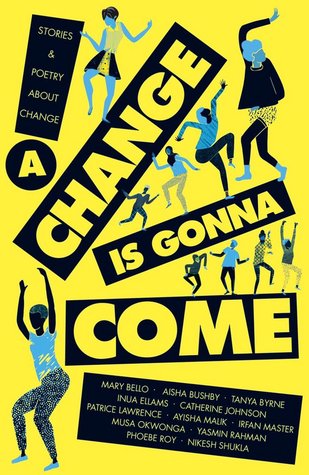 I'm not a massive fan of short story collections, but this incredible collection might've changed that a little bit (haha, pun not intended)
30. Book That Made You The Most Mad (doesn't necessarily mean you didn't like it)?
I read a proof of this and it made me SO MAD. SO SO MAD at society and double standards. This book needs to be read by a LOT of people.
1. New favorite book blog you discovered in 2017?
Oh man, so many. Some of the regulars I read come from my favourite people in the world though: Kelly, Cora, Liv, Zoe, Aoife. So many others. 
2. Favorite review that you wrote in 2017?
OH WOW. I think it would have to be my review of all of the Melinda Salisbury books: BOOKBLOG: Melinda Salisbury 2, in which I got to ramble about the WHOLE trilogy.
3. Best discussion/non-review post you had on your blog?
Oh man. Any of the #DesertIslandBooks posts. #DesertIslandBooks was such a hit this year and I was so lucky to have so many participants! 
4. Best event that you participated in (author signings, festivals, virtual events, memes, etc.)?
2017 was the year of going to many more book events. I was lucky enough to be invited to my first book launch and that was amazing. However, for the sheer scale of it… YALC. You can read all about YALC in my posts: YALC #1 YALC #2
5. Best moment of bookish/blogging life in 2017?
Spending time with my favourite bookish people at YALC. QuizYA was particularly brilliant!
6. Most challenging thing about blogging or your reading life this year?
Finding a balance between blogging and reading life, and my life as a trainee teacher/student. I think I've got an OK balance at the minute, but things are sure to change. 
7. Most Popular Post This Year On Your Blog (whether it be by comments or views)?
Genuinely couldn't tell you. My most viewed post ever is a teaching thing. 
8. Post You Wished Got A Little More Love?
Hmmm… I don't think I have one? 
9. Best bookish discover (book related sites, book stores, etc.)?
#SundayYA. I was an active player in the Sunday YA life before 2017, but in 2017 I was there almost every week and it's such an amazing community to be part of. I love my #SundayYA family.
10.  Did you complete any reading challenges or goals that you had set for yourself at the beginning of this year?
I had bargained on 52 books on Goodreads, and I wholloped that by reading 112 books. 
1. One Book You Didn't Get To In 2017 But Will Be Your Number 1 Priority in 2018?
Leigh Bardugo books. All of them. Having read Wonder Woman, and had people recommend them to me, I'm going to get into them. 
2. Book You Are Most Anticipating For 2018 (non-debut)?
SO MANY. I've already been lucky enough to read quite a lot of 2018 releases, however there's still a few I can't wait to get my hands on. Beyond the Odyssey is one of them!
3. 2018 Debut You Are Most Anticipating?
Despite the fact I've read it, The Exact Opposite of Okay is one of my most anticipated. I can't wait to see people's reactions to it. It's a brilliant story.
4. Series Ending/A Sequel You Are Most Anticipating in 2018?
Spark by Alice Broadway. I loved Ink and I can't wait to see what comes next!
5. One Thing You Hope To Accomplish Or Do In Your Reading/Blogging Life In 2018?
Keep blogging. Keep reading. Keep sharing books.
6. A 2018 Release You've Already Read & Recommend To Everyone (if applicable):
YA books:
Hero at the Fall
Goodbye Perfect
State of Sorrow
The Exact Opposite of Okay
The Fandom
MG books:
Sky Chasers
Sky Song 
The Light Jar
The House with Chicken Legs
The Eye of the North
Wow. Well. If you're still here, congratulations. You deserve a sticker! 
Let me know your 2017 choices! 
S x