Hello there!
I hope you're enjoying my "Perfect Presents" series – it has been so much fun recommending books for everyone this year! I AM that person that buys EVERYONE a book. I have strong feelings about books and let's just say that I think a book is the perfect present, so yeah… that! 
Today's edition of Perfect Presents features a whole array of things, most of which could be classed as non-fiction. As a prolific fiction reader, it has been great for me to think about some non-fiction recommendations for everyone! From the kids in your life, to the teens, and the adults! Let's get on with it!
I can't recommend some non-fiction without recommending this. I love Sarah Millican. I am a proud Geordie. I love an autobiography. This book is definitely on my Top Books of 2017 list – it's just wonderful. Your mam will probably love it. Your sister probably will too. You'll probably catch your dad reading it and laughing, despite protests that he wouldn't read it. It'll make you laugh, maybe cry (it made me cry): it's just lush. 
The next recommendations come from a set of books from the brilliant people of Quarto Books. Their 'Little People, Big Dreams' series is an exploration of some of the most incredible women the world has seen. These books give a biography of the women in a beautifully illustrated and accessible way for kids. I was lucky enough to be send 2 of these from Quarto and I adore them. If you can get your hands on them, get your hands on them. I can't recommend these enough.
Another incredible book, filled with exceptional stories about brilliant women that I can not recommend enough. Now that there is a second one too, I must get my hands on that! I did have a copy of Rebel Girls 1, but I can't find it… so I must get back to Waterstones and purchase 1 and 2.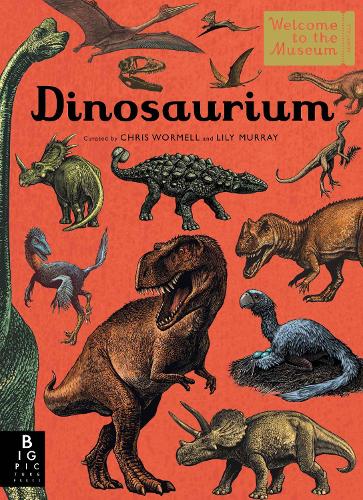 I love Dinosaurium – I see it everywhere on twitter and I reckon it would be a brilliant present for any of the dinosaur obsessed children in your life. There's been a whole host of exceptional non-fiction books released this year that I don't think you could go wrong with any of it! 
This book is brilliant. At 28, it was incredible to read and learn things from this book. Hannah Witton so brilliantly deals with everything from consent, to sexuality, to sex in this book. It would be a great present to buy a teenager in your life, but also… adults. No shame in reading books which explore sexuality and aim to educate. I read this for a book group and I really enjoyed it. 
There are SO SO SO many others I can recommend that I will happily talk to you and give you recommendations! 
I hope you've enjoyed my Perfect Presents series! Let me know if you have any recommendations which aren't on my lists. Also, let me know if you buy anything for anyone in your life based on my recommendations – that's always fun!
Merry Christmas! Happy book buying!
S x