I LOVE A PICK AND MIX. I would have MANY fizzy blue bottles in my bag if it were up to me… but this is to do with books, not sweets. Boo.
(Credit: Kelly's Ramblings for the graphic!)
Fizzy Blue Bottles
They look strange, and they taste strange, but you like them. Name a book or series with a really strange plot that you couldn't help but love.
I don't know that it's so much strange as a little bit quirky. And I don't know how many people have read it. I ABSOLUTELY adored this trilogy. I can't wait to have more time to reread these. Please people read.
The Metre
It goes on forever. Name the longest book series you have read.
It's gotta be Harry Potter. I haven't read another series that has so many books? I tend to like trilogies at the most? I don't think I've read anything longer than HP.
Chocolate Raisins
No amount of chocolate can hide what's inside. Name a book with a great cover but a disappointing story.
I didn't hate The Miniaturist but even now I don't quite remember what it was about? It just didn't tick boxes for me.
Chocolate Mice
They look sweet, but they're secretly vermin. Name a book that surprised you with it's villain. (Be careful not to give spoilers!)
Not YA but I was shocked and appalled by the villain in this. I have love/hate feelings about this book!
Hard Gums
You take a bite but almost break your teeth. What book or series was hard for you to get into?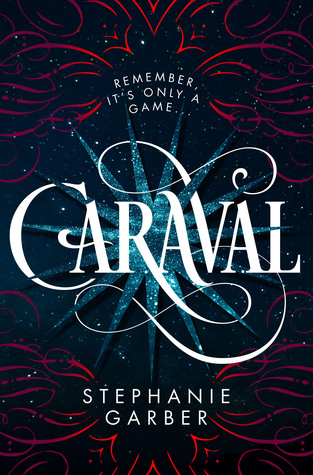 I loved bits of this and I just enjoyed other bits. The description is beautiful it just lacked a bit of urgency, or pace for me.
Cola Bottles
Some are sweet, some are sour. Name two similar books, one you liked and one you didn't.
I enjoyed Divergent WAY more than I enjoyed The Hunger Games. I went through a phase of reading a LOT of dystopian fictionand definitely think that Divergent bests Hunger Games for me. I know, controversial.
Fried Eggs
Some love them, some hate them. Name a book that matches the way you feel about Fried Eggs.
I didn't get on with Freshers as well as everyone else did. I don't really know why, I just didn't get it? But there are so many people who love it!
Smarties
No matter what you do, they're everywhere. Name a trend or trope you are tired of reading.
Oh god. SO MANY. However I think the ones I hate most are "good student becomes a bad student to impress the cool kids" or "girl needs saved by boy". These both bother me incredibly and I could dedicate hundreds of words to them both.
Gummy Bears
Name your favourite fictional creature or animal.
So many of the characters in 'The Lion, The Witch and The Wardrobe' – Mr Tumnus, Aslan… this book makes my heart so happy!
Pick 'n' Mix!
So many sweets, so much variety. Name some of your favourite diverse books!
If you fancy doing this tag then feel free! Most of the people I want to tag have already done it! Knock yourself out! 
Let me know on twitter, or in the comments, if you disagree or agree with any of my choices, I love a good natter! 
S x