Radio Silence: honest, emotive and necessary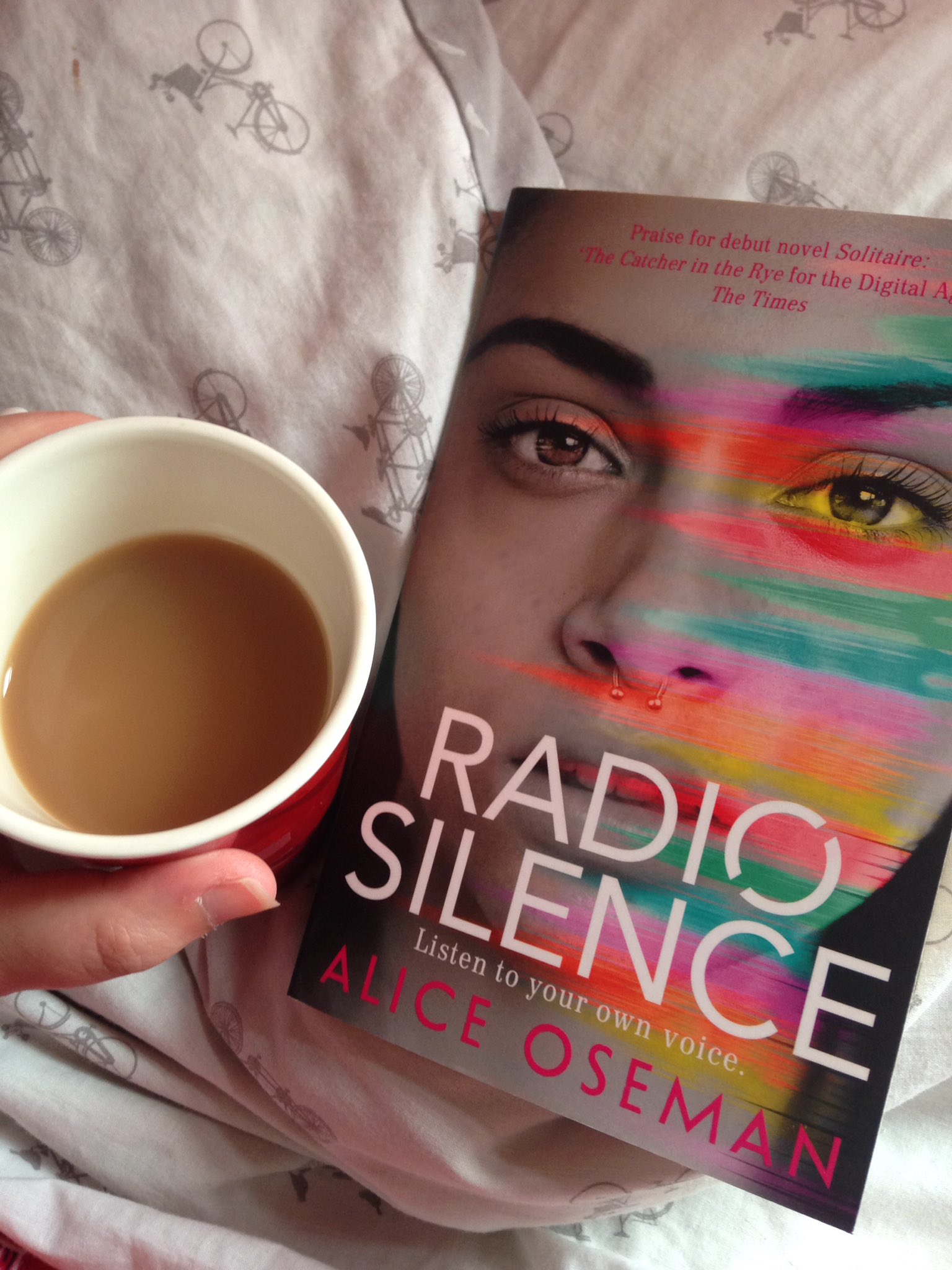 "What if everything you set yourself up to be was wrong?
Frances has always been a study machine with one goal, elite university. Nothing will stand in her way; not friends, not a guilty secret – not even the person she is on the inside.But when Frances meets Aled, the shy genius behind her favourite podcast, she discovers a new freedom. He unlocks the door to Real Frances and for the first time she experiences true friendship, unafraid to be herself. Then the podcast goes viral and the fragile trust between them is broken. Caught between who she was and who she longs to be, Frances' dreams come crashing down. Suffocating with guilt, she knows that she has to confront her past…She has to confess why Carys disappeared…Meanwhile at uni, Aled is alone, fighting even darker secrets.It's only by facing up to your fears that you can overcome them. And it's only by being your true self that you can find happiness.Frances is going to need every bit of courage she has."
People have been shouting about this book forever and during my half term mega read I finally got a chance to read this and… my god I devoured it. I sat one morning and read this within 4 hours. 
Here you have a book with an incredible characters. You've Frances, the geeky, nerdy brainbox of the school who meets Aled, who is one of those special characters who comes along and changes everything. Frances' admiration for Aled's podcast soon changes into working together to an eventual falling out and final rescue. No one can predict the way that life goes, in the same way no one can predict the internet and it's complexities. I loved that this book dealt with a modern age, a modern frienship – looking at a friendship through modern eyes. The ins and outs of texting, DMing, using twitter and all those things that to us are just the norm. It's an incredible story about the power and the villainy of the internet. 
Besides all of that this book has some pretty special messages to deliver. There's a point in the book where something big happens and everything changes for Frances and Aled. What they were is not what they become. But Frances never loses sight of the power of friendship, the sense of love she has for her friend. Despite everything kindness and love wins. Important for always. Kindness should always win and it absolutely does in this book.
Frances struggles a lot with her dedication to her grades and schooling with her contrast with wanting to be herself, the creative person that she is. Through Aled she gets to divulge these creative parts of herself. She gets to be the person she should be. Another message this book shouts loudly is that. Be true to who you are. You're the best version of you when you're being the you you're meant to be. I loved that. Grades aren't everything. Yes, they're important but man it's better to be yourself. People aren't going to love your GCSE results, they're going to love you.
I've done this book no justice. But it's incredible. Alice Oseman is an absolute wonder. I need you all to read it, yesterday. I regret waiting so long to read it, but I am so glad I have done now. 
My goodreads review reads:
What an incredible story of friendship, honesty, pain and the wonders of the internet! I absolutely adored this. Aled is everything, I want to give him the biggest hug. I love the messages of this books so much: be your true self, grades aren't everything and kindness. Always kindness.
Have you read Radio Silence?
What was the message you took away from it?
Can you recommend any books similar to it?
Let me know in the comments or on Twitter – you know where to find me! 
S x