Zombierella: ghoulishly dark and BRILLIANT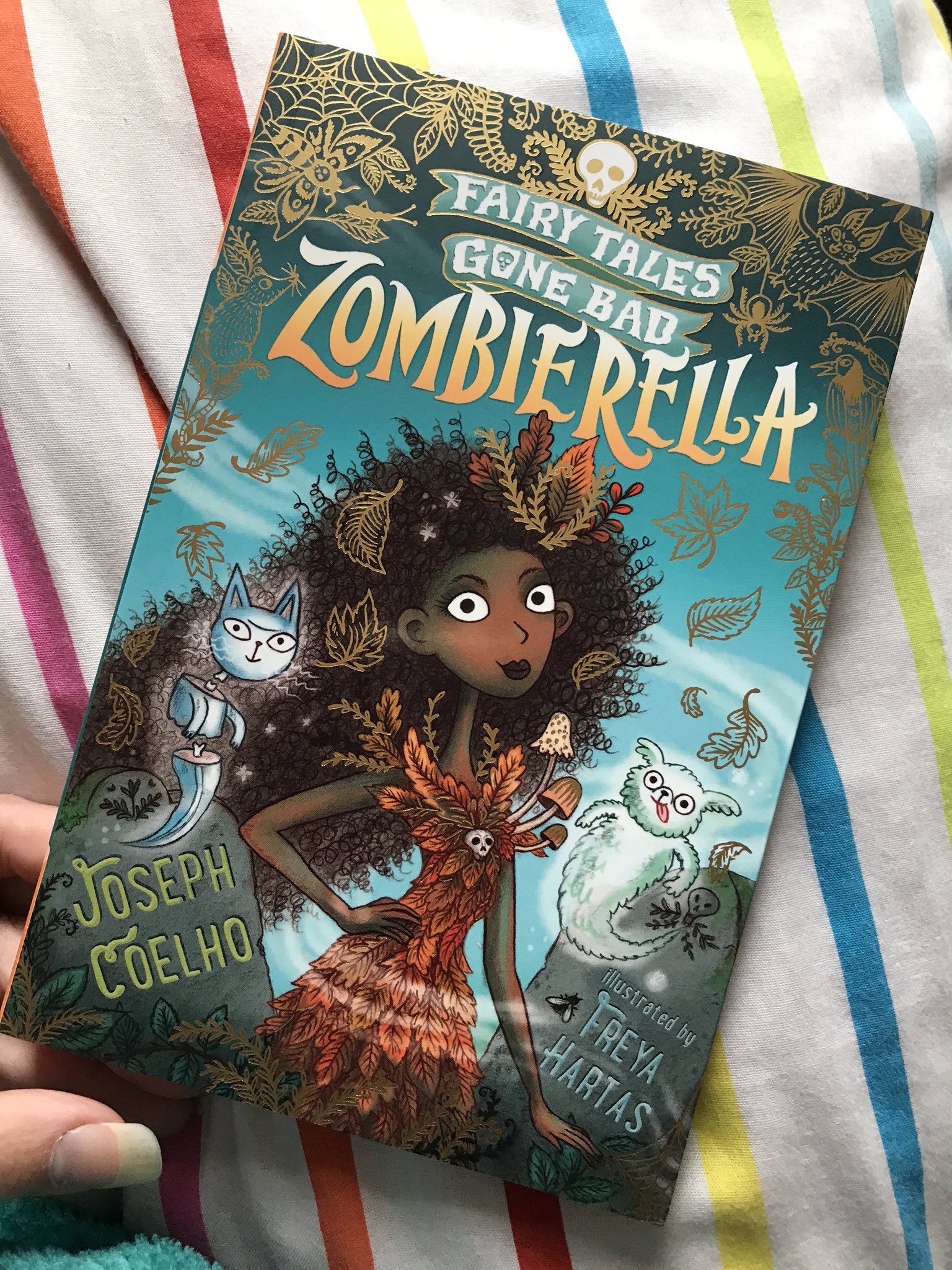 A yellow moon hangs in a satin sky the night Cinderella, barefoot and in hand-me-downs, slips at the top of the stairs … and dies. But not for long. The Shadow of Death arrives to breathe life back into her bones and, for three nights only, Cinderella goes forth as ZOMBIERELLA. With her skin as cold as ice and her faithful horse Lumpkin back by her side, can she seek revenge on her three cruel, fake sisters, once and for all?
I am a big big fan of fairy tales… and I'm also a big big fan of TWISTED fairy tales. So when I was offered the chance of being on the blog tour for Zombierella, I absolutely jumped at the chance.
Here you've got EVERYTHING I love. It's a bit dark, it's a bit gruesome and it's entirely brilliant!
Zombierella starts out with the Librarian telling us all about the books he looks after that have gone "bad". No one has read them in so long that they've gone off. They're not functioning how they should. He then proceeds to tell us the story of Zombierella: that is Cinderella gone bad.
It's a brilliant story about young Zombierella, who much like Cinderella is treated terribly by the people around her and is made to do all of the gruesome jobs around the house. When an invitation to the ball arrives, she knows she will never be able to go… and she's right. Her fake sisters tell her to clean the house and the curtains and all those horrible jobs. But when she's cleaning, she falls down the stairs and Death visits her. When Death visits Zombierella, she grants her life (as a Zombie obviously) to go to the ball. What ensues is a dark dark sense of humour, some gruesomeness and a brilliant twist on the traditional tale we all know and love.
I loved that this book was so brilliantly illustrated throughout. There's some gorgeous pictures of the characters, the settings and the balls in particular. Who doesn't love a gorgeous dress? Zombierella's gorgeous autumnal dress is a thing of beauty!
I made this book our first end of the day novel and my kids were into it straight away. They cried (there's a really touching bit with Zombierella's horse), they laughed, they gagged (the feet anyone?!) and they were enraptured from the get go. A few of them even asked me if I would put the book in the class library so they can read it again – and if that's not high praise I don't know what is! We can't wait for whatever books are to come next in this series because if this is what we're getting more of… I'm here for it!
My Goodreads review tells you everything you need to know:
This is DELECTABLE. A dark spin on Cinderella, filled with the things we know and love about the story but with gruesome slants. I really enjoyed this! I loved the gruesomeness of it and I think kids will REALLY appreciate it too!! From the first page to the last, I raced through this! I REALLY hope there's more twisted fairy tales to come?!
I must also add a massive thank you to the publishers Walker for the INCREDIBLY gorgeous parcel I received when this book came in the post. Just look at it!!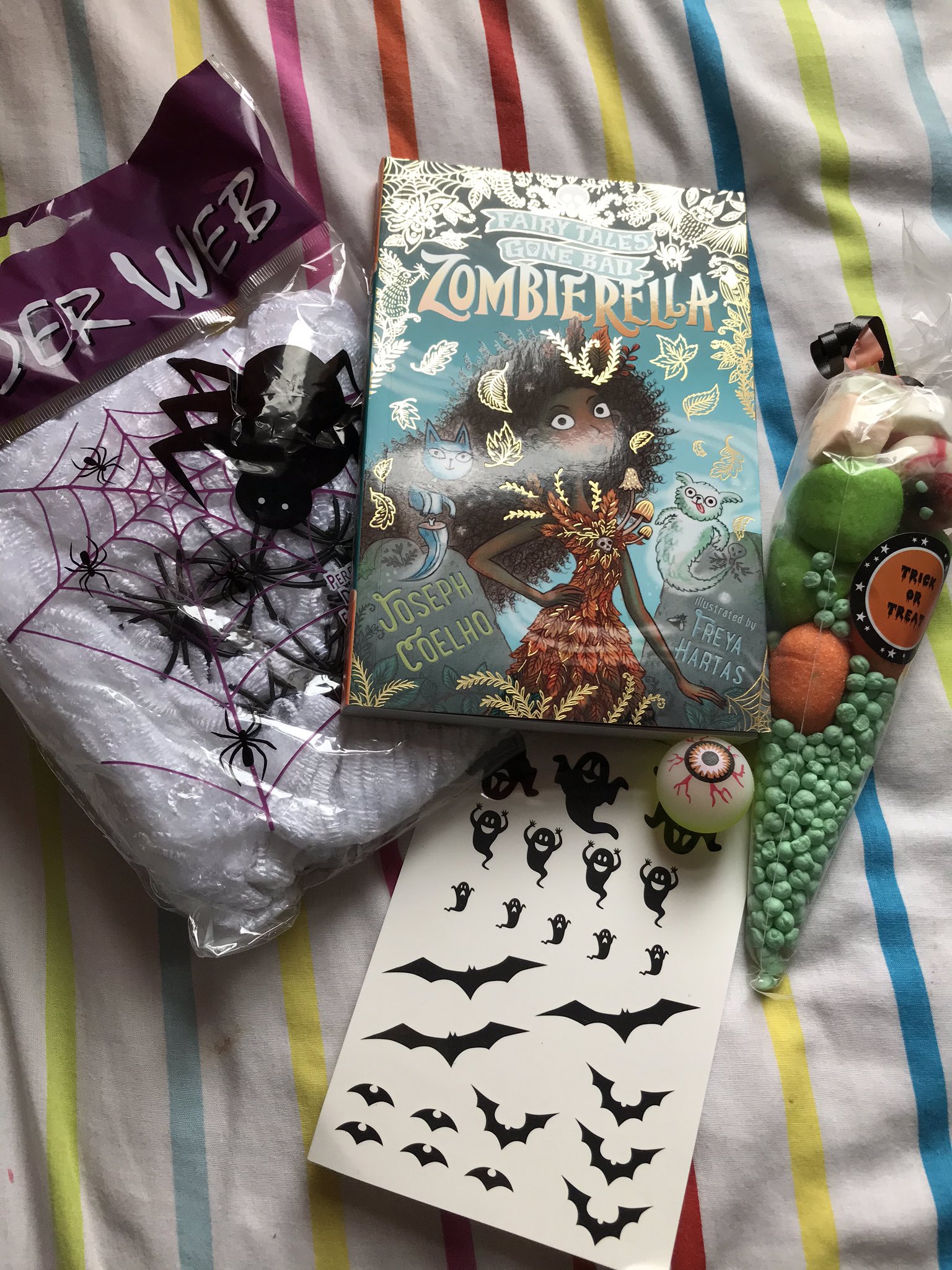 A massive thank you for stopping by today! Thank you to Walker for inviting me on the blog tour! Go support this amazing book… PERFECT just in time for Halloween!
S x