Hello!
We are here once again. We have made it to ThursTAG! The one and only place you can come on this blog to find more about me and my bookish habits (LOL). I do really love a tag, and I'm loving seeing people tag me in ones!
I saw this one over on a Twitter and I figured as this week we are celebrating Bex Hogan and her brilliant new book, Venom, this would be the perfect blog tag to do! I found the Viper Book Tag over on Scorpio Book Dreams blog and I just love it! Check out her original post here!
***
Marianne: A fierce female character
Alva from Hold Back The Tide. She lives with a murderer. I mean that's pretty damn fierce. What she goes through in this book only solidifies my belief that she's fierce and bloody brilliant. I loved her so much.
Twelve Isles: A memorable setting
Frostheart is set in literally ALL OF THE SNOW. It is not a place you would find me visiting because the cold is not for me at all. But my gosh, I wanna be back there with this motley crew. I can't wait for the second book in this series to be out!
Pirates: A book set on the high seas
The Good Hawk by Joseph Elliott spends a good chunk of its time on the high seas! It's a great story this! I struggled with this one because apparently sea books aren't a thing I read much of… cause my first thought was Venom haha!
The Viper: A complex villain
Aren't they all? I could go Giles from Hold Back the Tide, but he's just BLOODY EVIL, so I'll go with Scythe Goddard from the Scythe trilogy by Neal Schusterman. He's not a good man AT ALL, but I think he thinks that he's doing the right thing (If you've not read this series, then please do. It is incredible!)
Grace: A kickass and supportive female character
FRIENDS. I need you all to meet Irris from the State of Sorrow duology. She is Sorrow's best friend, confidante and just all round bloody brilliant female. She's a proper force to be reckoned with all while being wonderful. (This is again a duology that you need to read thanks!)
Torin: A reluctant royal
I'm going to keep this as vague as possible because of potential spoilers, but there's a character in the Cursebreakers series that is a VERY reluctant royal. He just doesn't want any of it, but that's part of who he is… I loved him!
Bronn: A misunderstood character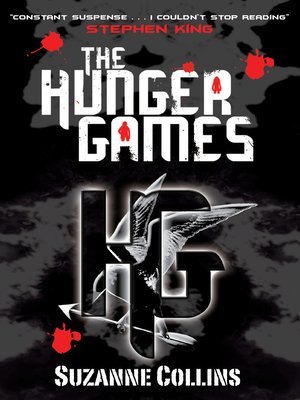 I always have very conflicting emotions around the word "misunderstood" because I know what it is implying, but I don't necessarily know that it's a thing that everyone feels. I'd probably go with Katniss. Everyone thinks she's great and I just can't get on with her. The bookish people around me know I have FEELINGS about her. I dunno! In the same vein, I reckon you could add Peeta and Gale to this category. (Like I said, I'm not a fan of this word ha!) 
Romance: Star-crossed lovers

OOOH. An interesting one. I dunno if they quite count, but Amani and Jin (I think I am outside the statute of worries about spoilers here) in the Rebel of the Sands trilogy. There's a lot thrown at them and they make it out the right end of the world. I love them together so much. They're definitely one of my original fave ships. (I miss this world so so much!)
***
And that's it for this week's instalment of ThursTAG. A massive thank you for the Viper tag. The temptation to put Viper and Venom for at least 3 of these was real, but I managed to not haha!
Did you enjoy this tag?
Do you also hate the word 'misunderstood'?
Do any of my answers surprise you?
PSA: If you've not read Viper and Venom by Bex Hogan, you REALLY SHOULD. They are both INCREDIBLE. And I'm so (not) ready for book 3.
S x