Hello friends!
It's Thursday again… you know what that means: it's Thursday Tag! 
Today I'm taking on another tag from my massive tag document… all about testing my memory (LOL). Anyone who knows me knows that I don't have the BEST memory in the world! I mean, it's fine, but my short term memory is NOT great. So this was a bit tricky!
Name a book written by an author called Michael.
It hurts me to admit that Morpurgo was the first author I thought of who was called Michael. Not that I have anything against his books, I'm just not the biggest fan!
Name a book with a dragon on the cover.

This counts right? It's got the WORD dragon AND a dragon's tail. (It's the first one I thought of!)
Name a book about a character called George.
An iconic George, let's be real!
Name a book written by an author with the surname Smith.
I'm a MASSIVE Dan Smith fan. If you've not read his books… PLEASE DO. He's brilliant AND he's a proper lovely man too!
Name a book set in Australia.
If my memory serves me right, this book is set in Australia?! (I checked… yes it is!)
Name a book with the name of a month in the title.
This was a strange one for my brain to come up with because I've never read it!
Name a book with a knife on the cover.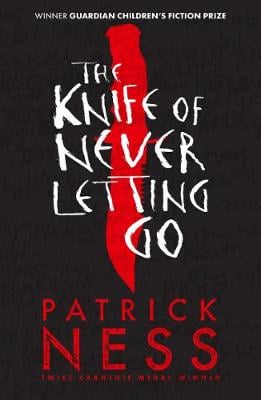 I'm so glad my brain came up with this straight away… otherwise that would have been embarassing! (I don't know that I can think of another one after this mind!)
Name a book with the word 'one' in the title.
This one took me a while, but it came to me eventually. I remember reading this but I couldn't remember if it was called Once or One, so I just picked it hoping!
Name a book with a eponymous title.
I'll be honest, I had to look up what this word meant! And despite the fact I know what it now means, I can't think of a book for this…
Name a book turned into a movie.
Saw the film before I read the book. Loved them both. Would recommend whole heartedly.
And that's it! 
If you fancy doing this tag, please feel free! 
ALSO. I'm looking for more tags to do for Thursday Tag. If you have one you'd like me to do/you think I'd like to do, let me know! I LOVE  a tag!
S x