Happy Wednesday!
Today I'm here as part of the blog tour for the brilliant Rosie Loves Jack by Mel Darbon.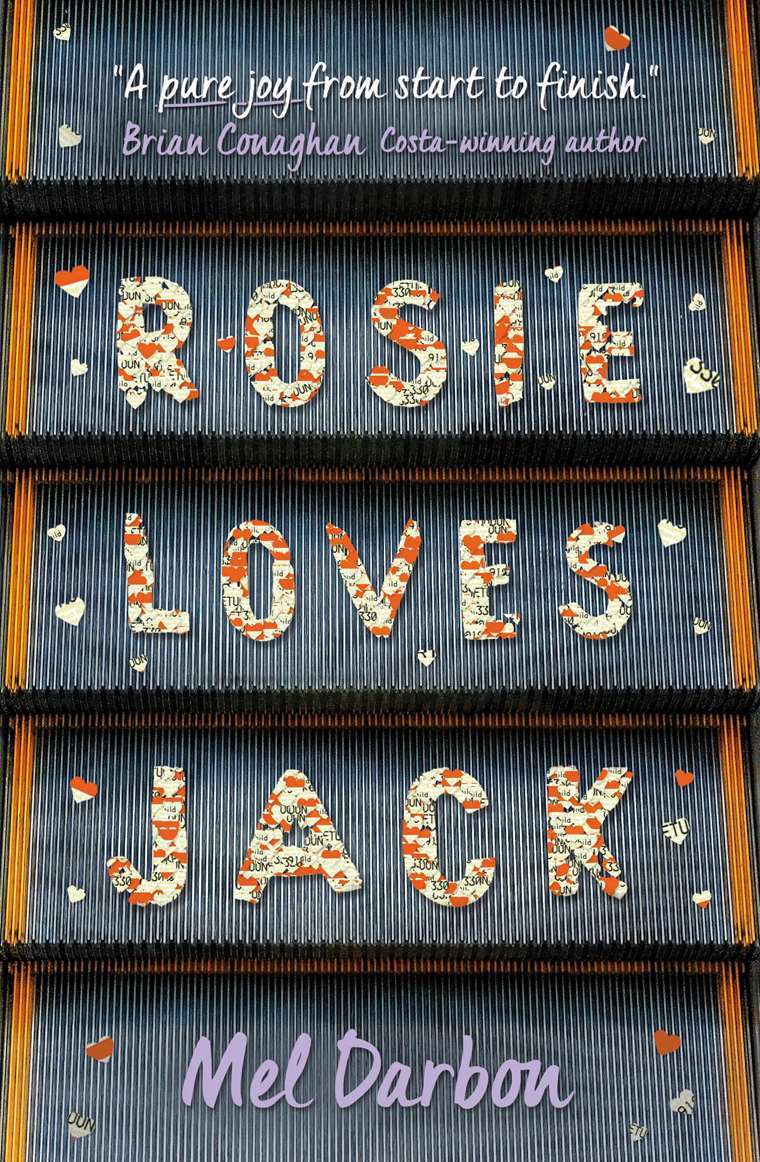 "They can't send you away. What will we do? We need us. I stop your angry, Jack. And you make me strong. You make me Rosie."
Rosie loves Jack. Jack loves Rosie. So when they're separated, Rosie will do anything to find the boy who makes the sun shine in her head. 
Even run away from home.
Even struggle across London and travel to Brighton, though the trains are cancelled and the snow is falling. Even though people might think a girl like Rosie could never survive on her own. 
See the world through new eyes in this one-in-a-million story.
This is a blog tour like no other… today, in the spirit of the book, I'm going to share with you some people that I'd quite happily write to every day and why I think it's important that we don't let the art of letter writing die!
Dear everyone I love,

I think letter writing is a brilliant thing, that unfortunately is getting lost. It's getting lost in our need for immediacy. I get it. I know that letter writing isn't a thing that is necessary in the world of emails, text messages and WhatsApps – we get the answers we need today much faster. However, as much as it might not be necessary, it is JOYOUS. Tell me there's something more exciting than receiving a letter in the post. Tell me there's something more lovely than knowing someone's taken some time to write you a letter.

I love receiving a letter. It makes me so happy. I'm not talking about bills and pension statements: I'm talking about letters from friends. Even the people I know the best in the world. I love receiving letters from them. One of my best friends and I go through phases where we write letters to each other and it makes me so happy. The sending and receiving of letters. I sent all of my children a postcard in the Summer holidays and the joy it brought them, and their parents, was such a testament to the power of letters for me.

Now I know I can't write letters to everyone I know, every day of my life. If there was one person I had to write to every day, I would choose my brother or my best friend Kelly. Both of these people have a MASSIVE impact in my everyday life. Neither of them live particularly close to me – Kiruna (Sweden) and Cardiff… both FAR AWAY.

However, I'll write to anyone who is willing to write back. There's something very personal and therapeutic about writing a letter. I love that Rosie Loves Jack explores letters.

So hello, yes, you reading this – write someone a letter. If you don't think you have anyone who would like to receive a letter, then send it to me. I'll happily respond. It's a lovely thing to do!

You're all brilliant,

S x
Massive thank you to the brilliant humans of Usborne for asking me on the blog tour! It was a lot of fun getting to ramble on about writing letters and my love of it!