Hello! Happy Tuesday everyone. 
Today, I've been tagged by the lovely Kelly (of Kelly's Rambles) to take part in the 'Superlatives book tag'. Now, as many of you know Kelly is one of my best friends and we share quite a similar bookish reading taste, so when I read her post I was like "YOU'VE STOLEN SO MANY OF THE BOOKS I WOULD CHOOSE"… so if you're interested in knowing other choices that I would've made, then check out Kelly's post. 
I'm a big fan of a tag because I think they're super fun! Don't forget I've created my own tag – The Friends Tag – that you can join in with, or you can guest post on my blog too!
Here we go… I'm going to go with books I've read in 2018 to fulfil these prompts!
MOST LIKELY TO BE IN THE MOVIES: THE BOOK THAT WOULD MAKE THE BEST MOVIE
I can't not say Six of Crows. I would ABSOLUTELY love to see this made into a film. It's one of the best books I've read this year and I would love to see Kaz on screen. Kaz and his merry bunch of Dregs. I think Six of Crows would make an incredible film. Can someone make this happen please?
BIGGEST DRAMA QUEEN/KING: THE MOST (OVERLY) DRAMATIC BOOK OR CHARACTER
There's characters in All of this is True that I couldn't get away with because they were just a bit OTT for me. Like, this book never did quite catch up for me. 
BEST DRESSED: THE BOOK WITH THE BEST COVER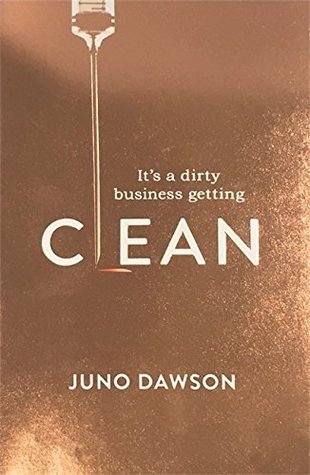 I can't not go for Clean. I mean, look at that rose gold goodness. *swoon*
MOST CREATIVE: THE BOOK WITH THE MOST UNIQUE PLOT, CHARACTERS, & STRUCTURE
I don't think I've read anything quite as spooky, sciencey and underwater-y as The Secret Deep. I absolutely adored it. Lindsay Galvin has written an ABSOLUTE winner here. I implore you all to read it. 
MOST POPULAR: THE BOOK WITH THE MOST RATINGS ON GOODREADS
I finished Northern Lights recently and it has a whopping 1,082,925 ratings on Goodreads! 
MOST LIKELY TO SUCCEED: THE BOOK THAT IS GOING TO BE APPRECIATED FOR MANY YEARS TO COME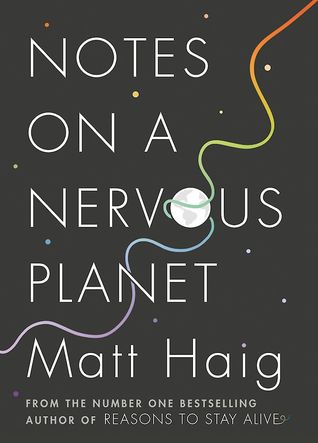 Matt Haig writes the most amazing books. I think his books have incredible staying power and as long as there's technology in our lives, Notes on a Nervous Planet also has a place in our lives. 
CLASS CLOWN: THE BOOK THAT MADE YOU LAUGH OUT LOUD
Maz NEVER fails to make me laugh. Who Let The Gods Out? series is one I could've used to answer the prompt before too. Beyond the Odyssey is hilarious. Everyone I know who I've made read the series have said they've loved them. Please go out and check them out. They will, I promise, make you laugh, a lot. 
MOST IMPROVED: THE BOOK THAT STARTED OFF SLOW, BUT REALLY PICKED UP
It took me a WHILE to get into The Smoke Thieves, but once you're into the action, it's very much there. There's a lot going on in this book, with many points of view, but stick with it… 
CUTEST COUPLE: CUTEST COUPLE IN A BOOK
Holly and Ed from My Box-Shaped Heart are just lush. I can't say any more than that. Their whole situation made me smile a lot. 
BIGGEST HEARTBREAKER: THE BOOK THAT BROKE YOUR HEART
(LOL, they all do, all the time)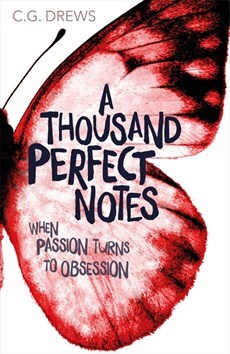 Ah man. A Thousand Perfect Notes? More like a thousand tears of sadness. Even now thinking about it makes me a bit emotional. It's just harrowing. 
And there we have it! My 2018 books I've read superlatives list! 
I'm not going to tag anyone because everyone I know has already been tagged… but if you fancy it, have a go!
Let me know in the comments if you agree with any of my choices, or what you'd change!
S x