During Easter weekend, the brilliant Kate (of Reading Through Infinity fame) was hosting the #EasterReadathon. I don't know if I ever officially signed up… I didn't have a TBR. I'm very much a mood reader. However… I had a VERY productive #EasterReadathon, so I thought I would share the books I read with their synopsis and short thoughts about the books! Full reviews will come in time, do not fear guys. 
During #EasterReadathon I managed to read 7 books. 7 books in 4 days is not bad going!
Book 1
The Company of Eight – Harriet Whitehorn 
(left: my proof copy/right: finished cover)
"When Ravellous's Circus Ship comes to Minaris, Cass is determined to audition despite her guardian Mrs Potts's disapproval. But when her chance is snatched away from her, Cass refuses to give up. She sets out to follow the Circus Ship and the journey leads her into dangers that challenge even her adventurous spirit. Will she succeed in following her dream, or is her destiny something altogether different?"
I really enjoyed this. It was fast paced and full of danger and peril. The main character was really likeable, I want to be her friend! The language was beautifully rich. I want to join the company! Sword fighting and badass women? SIGN ME UP. Thank you so much Stripes for my proof copy!
Book 2
Spark – Alice Broadway
"Leora is reeling: questioning everything she has ever known about her family and herself. As half-Marked and half-Blank, can she ever wholly belong in either fractured community? Mayor Longsight wants to use her as a weapon: to infiltrate Featherstone, home of the Blanks, and deliver them to him for obliteration. Leora longs for answers about her mysterious birth mother, and Featherstone may reveal them. But will she find solace and safety there or a viper's nest of suspicion and secrets?"
Man. I have COMPLEX emotions about this book. I love Leora so much. I just can't process how I feel about this book yet. A full review of this is to come because I can't put into words how much I loved it. The story telling, the world building, the interwoven fairytales (comnpare these to Ink and your brain will explode). It's just majestic. I love Alice so much. I can't wait for book 3 of this trilogy… I only have to wait a year!
Book 3
The Storm Keeper's Island – Catherine Doyle
(left: my proof copy/right: finished cover)
"Fionn Boyle and his older sister Tara have been sent to stay with their grandfather on the remote island of Arranmore for the summer. Though Fionn has never met his grandfather before – an eccentric old man who lives in a tiny cottage filled to the brim with candles – he knows he comes from a long line of brave lifeboat men, who wear the sea behind their eyes. Fionn is scared of the sea. He has no interest in adventure or shipwrecks or the restless wind that rustles through the island, as though in search of something. But an old magic is stirring deep inside the layers of Arranmore, and it is calling out to Fionn."
This book is INCREDIBLE. I read it in a matter of hours. I just adored it. Fionn is a remarkable young man – his progression from scared young man, to quite a brave and bold man is wonderful. The magic, the island, the mystical nature of the situation, the relationships with his family. I can't wait for this to come out (July, I believe!) and everyone to experience this wonderousness. (A full review will come closer to release!) Thank you so much to Kids Bloomsbury for my proof! 
Book 4
Skylarks – Karen Gregory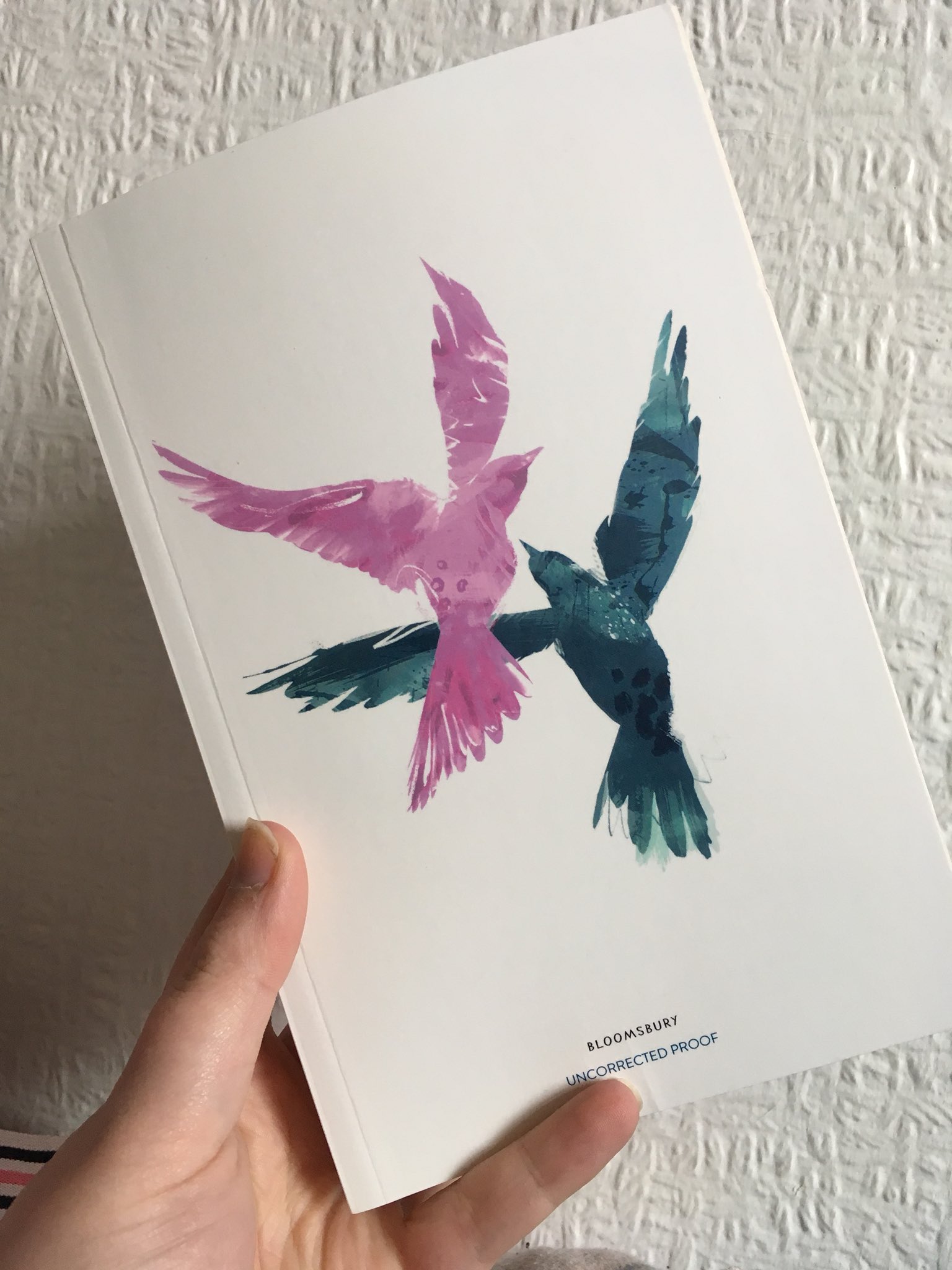 "When she was little, Joni used to have dreams that she could fly. But these days her feet are firmly on the ground – they have to be when money's tight and her dad can't work and the whole family has to pull together to keep afloat. Then she meets Annabel. Annabel is everything Joni isn't, and yet there's a spark between them. Though Joni barely believes it at first, she thinks they might be falling in love. But when Annabel's parents find out about the relationship, it's clear they believe there are some differences that are impossible to overcome…"
This was an interesting one! I absolutely ADORED Countless by Karen Gregory (even now it makes me blub thinking about it!) and was looking forward to this! Skylarks explores social class, injustice and the power of money. It's refreshing to read something where the person is a little bit more real. It packs a punch too. I love the Cooper family a lot. Thank you so much to Kids Bloomsbury for my proof!
Book 5
The Buried Crown – Ally Sherrick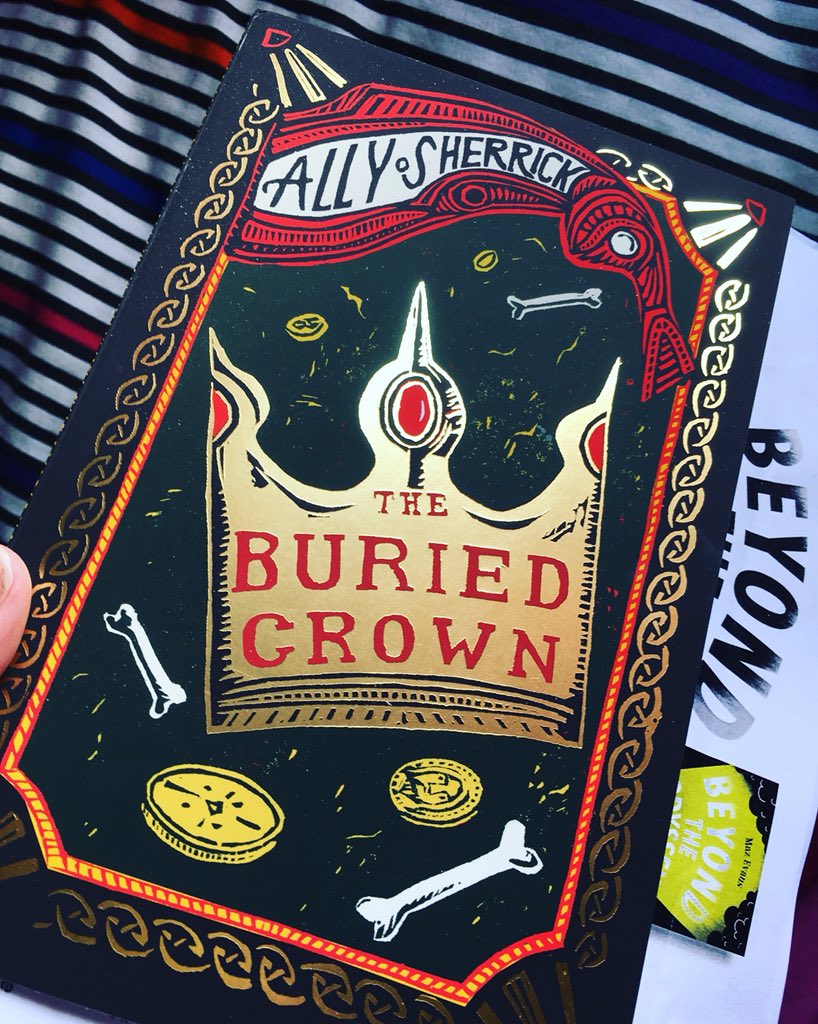 "It's World War Two and Britain is on the brink of invasion. Londoner George has been sent to live in in the countryside while his brother and guardian, Charlie, fights overseas. But the war is closer than he thinks. An ancient burial ground nearby contains a priceless treasure, a magical Anglo-Saxon crown Hitler is desperate to possess. Alongside Kitty, the granddaughter of a Jewish archaeologist, George must find and protect the crown from the Nazi invaders before it's too late…"
This was a SURPRISE entry. The lovelies of Chicken House sent it over to me and the gold made me pick it up. AND MY WORD, WHAT A BOOK. I absolutely adored it. It was full of adventure. I'm a sucker for a WW2 book, so this was RIGHT UP MY ALLEY. A brave young man protecting something unique from the hands of Hitler himself? YES PLZ. Memorable characters and a brilliant plot – watch out for a full review coming up!
Book 6
Me Mam. Me Dad. Me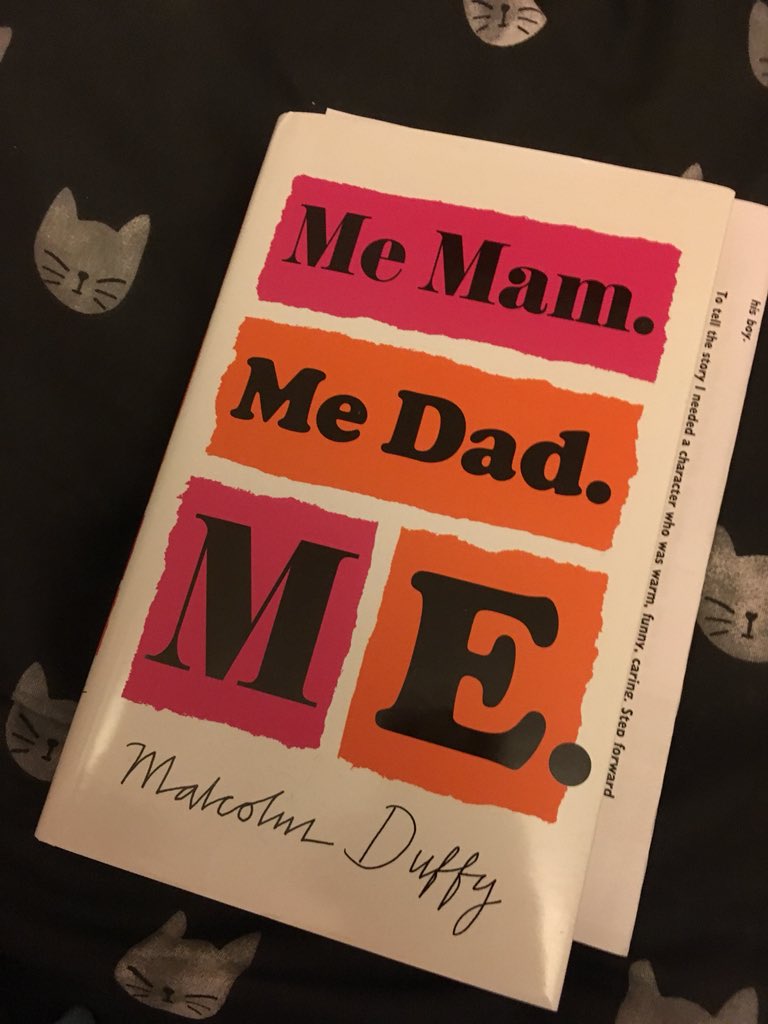 "Danny's mam has a new boyfriend. Initially, all is good – Callum seems nice enough, and Danny can't deny he's got a cool set up; big house, fast car, massive TV, and Mam seems to really like him. But cracks begin to show, and they're not the sort that can be easily repaired. As Danny witnesses Mam suffer and Callum spiral out of control he goes in search of his dad. The Dad he's never met."
I don't want to say too much about this because I have a blog post coming up about it, but I need to tell you guys how much I loved it. Look, I'm a Geordie. There are VERY FEW books set in Geordieland. To read a book written by a Geordie, set in Geordieland, with a LIKEABLE Geordie main character is a rare occurance for me. This story had my guts in knots for 99% of the time. I love Danny. So much. Thank you so much Head of Zeus for sending this to me. It's made an imprint in my heart.
Book 7
Max the Detective Cat: The Disappearing Diva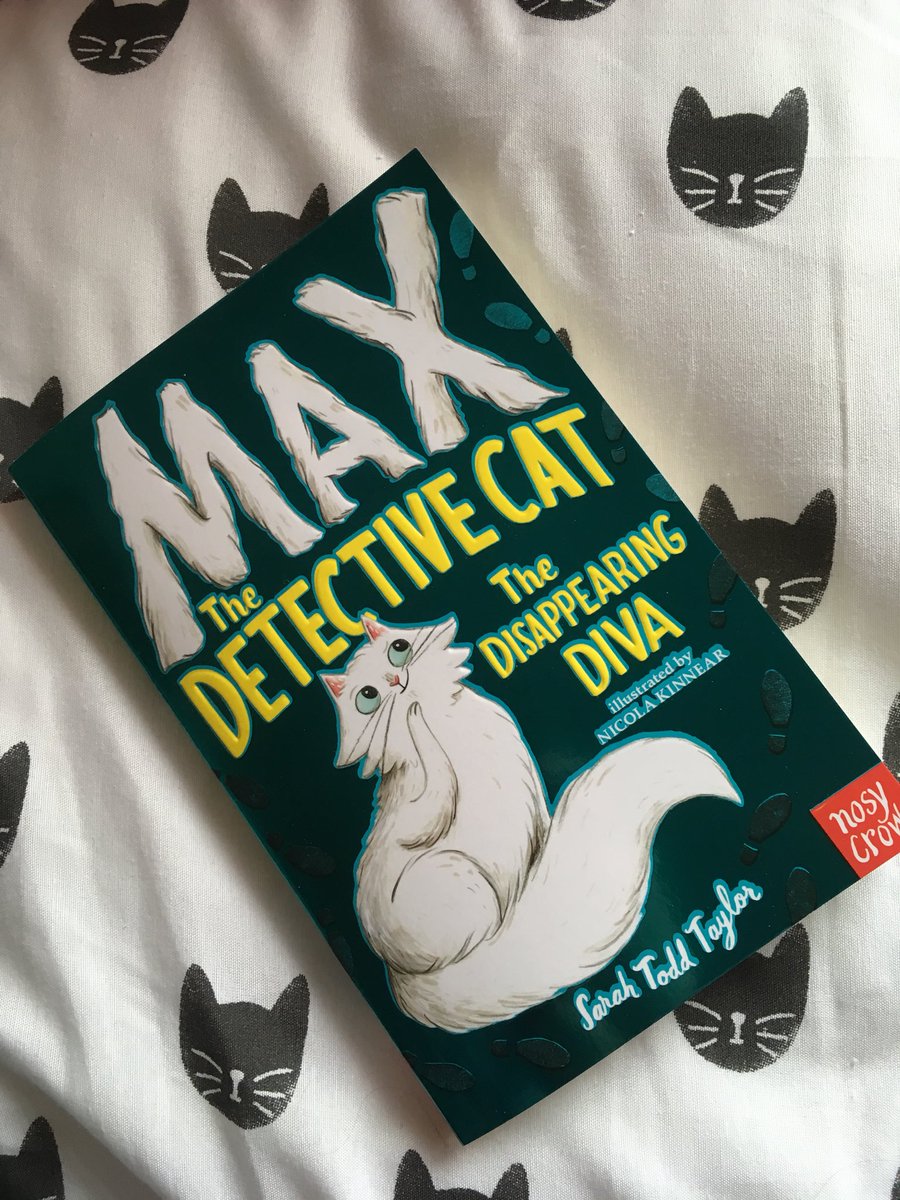 "Max, chief mouse-hunter at the Theatre Royal, is up to his whiskers in his first mystery! Max is a pampered cat, used to the finer things in life, until a fun mouse chase goes badly wrong and he finds himself scruffy and alone and hiding out at the Theatre Royal. It's here that Max takes on his first case as a detective cat, when he notices that famous singer Madame Emerald is acting strangely. Why is her maid so terrified? And what kind of singer doesn't like to sing in public? Soon Max is trapped in a complicated web of crime, dashing round dancers' legs and over the rooftops of London in a race to catch a clever thief…"
The lovely Nosy Crow gang sent me this book and it was a properly fun caper. It gave me such Aristocat vibes too, in the very best way. I really enjoyed it. Super readable and interesting. The illustrations were great too! A detective cat, living in a theatre, foiling a theft? Yes please! 
And there you have it! My haul of #EasterReadathon books! I don't always get through 7 books in one weekend, I'll have you know! It's a testament to how brilliant these books were that I got through them all! Thanks so much Kate for hosting! 
Did you join in #EasterReadathon?
How many books do you reckon you could get through in a weekend?
Are there any on this list you've read, or would like to read?
Speak to me! Comment me, tweet me! 
S x